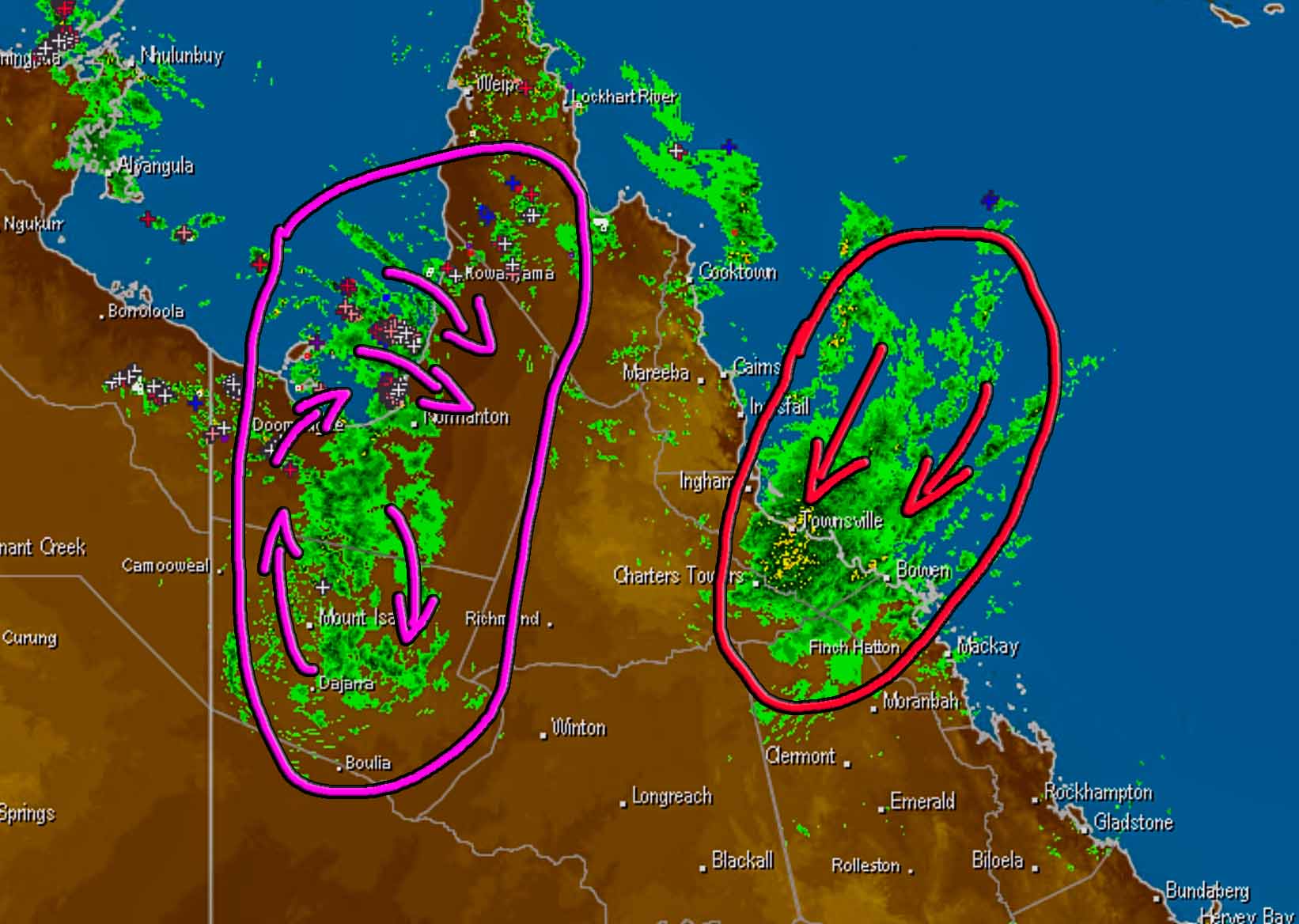 31 Jan

12:45PM 31/1/19 QLD Update – NQLD Rain + NW QLD Storms
(Above image via Weatherzone) At 12:30pm on Thursday, January 31st… Radar was indicating that Townsville was remaining under the pump with continuous moderate to heavy rain impacting the region. Falls in the vicinity of 50-100mm have become widespread since 9am with further heavy falls of 100-200mm likely during the course of today given model data is indicating that the convergence zone over the region is unlikely to ease anytime soon. Even heavier falls are possible and this will likely start to push rivers and creeks towards major levels (for those who aren't at major) and record breaking (for those who are already in major and under the influence of the heavier falls this morning).
[wp_ad_camp_1]
As a result of the continuous rainfall this morning, people in the town of Giru are being advised (not forced yet) to seek higher ground with the river likely to break its record this afternoon in town. Its also advised that motorists across Greater Townsville be smart and safe and avoid any flash flooding at all costs – there is a significant amount of debris coming through with this flooding and even if your car can handle it (as many people have 4WD's), it may not be able to handle the debris.
[wp_ad_camp_2]
Across North West QLD and the Peninsula, the centre of the tropical low is located roughly North of Mount Isa. This low is creating scattered storms across the Western Peninsula, Gulf of Carpentaria and North West of QLD. Some of these are likely to become severe and a warning is already issued for heavy rain in the area. This is mostly due to a combination of heavy rainfall rates and slow movement. Flash flooding is likely under many storms.
[wp_ad_camp_3]