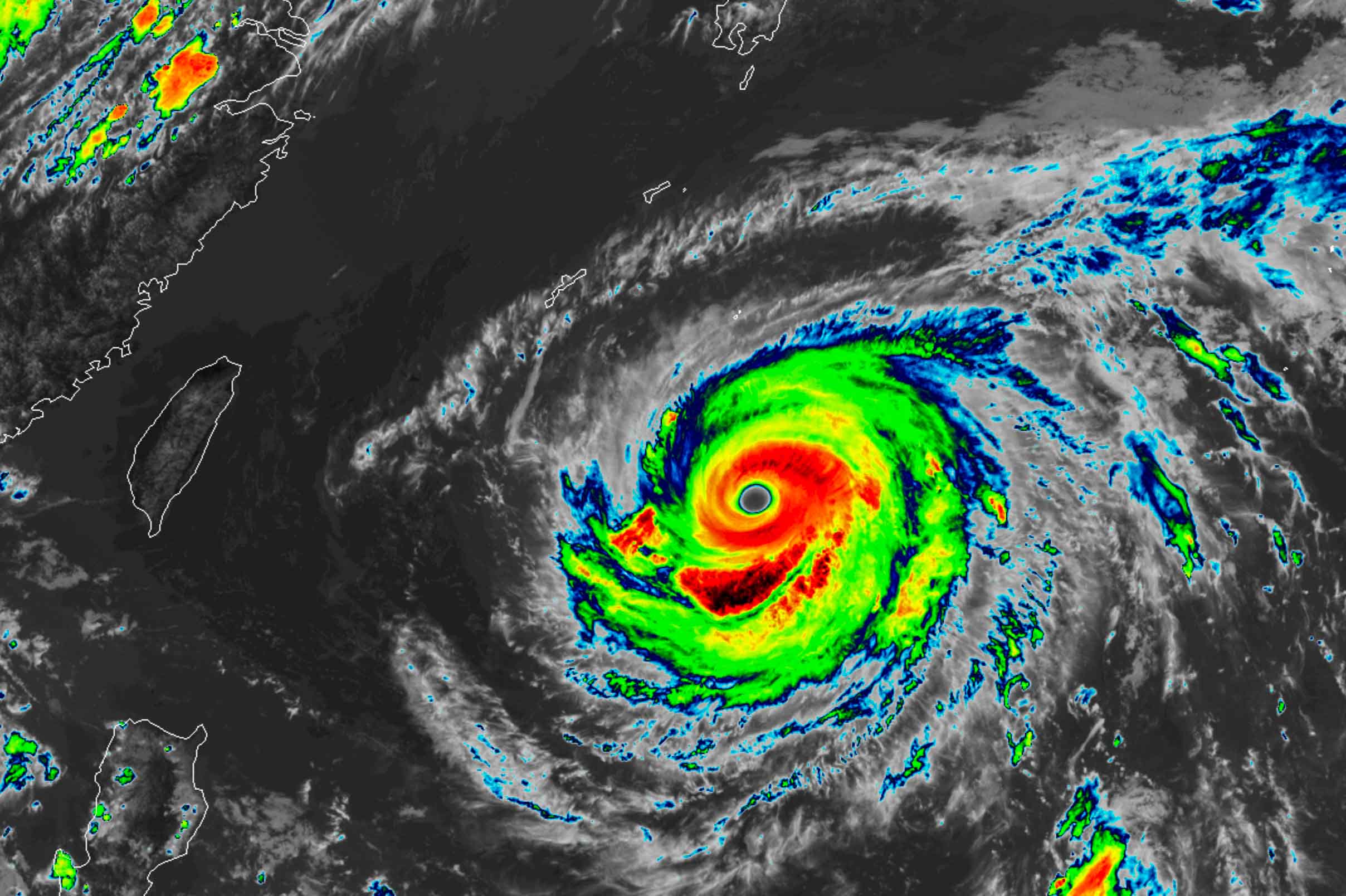 09 Jul

150 Million people at risk from Super Typhoon Maria
The insanely perfect eye of Super Typhoon Maria is now barrelling towards Taiwan and China who face severe impacts over the next several days! Destructive winds and flooding rains are both likely! Above image via RAMMB colour satellite image.
[wp_ad_camp_1]
Maria developed in the Pacific Ocean almost a week ago (July 3) before rapidly intensifying into the first Category 5 typhoon since Nock-ten in 2016. Satellite and data indicated that Maria slightly weakened after it underwent an eye wall replacement cycle… however the latest data says Maria has regained Category 5 intensity as she barrels towards Taiwan and China.
[wp_ad_camp_3]
Over the next 24hrs, conditions are expected to deteriorate across Taiwan and the Okinawa Prefecture (the islands between Japan and Taiwan) as Maria moves towards and through the region. The good thing is that all models are indicating Maria will miss land areas, but destructive winds and torrential rain are still both expected and could cause significant damage in the way of structural damage over Northern Taiwan, mud slides, flooding rain and potential storm surges. Higher rainfall totals than currently being forecast cant be ruled out due to the steep orographic component of Taiwan's geography – and this would only enhance the flood / mudslide threat downhill from these isolated falls.
[wp_ad_camp_4]
On Wednesday as the system bypasses Taiwan to the North, conditions are likely to deteriorate over Eastern China as the (by then) Category 3 system with winds to 200km/h makes landfall to the South of Jiaojiang (between Wenzhou and Fuzhou – a fairly populated area of the Coastline. Heavy to torrential flooding rain which will likely cut roads and cause mudslides, damaging to destructive winds which will likely lead to infrastructure damage and a dangerous storm surge are all expected for large parts of Eastern China.
Post-landfall the system is forecast to continue moving Inland, producing further heavy rain leading to mudslides and flooding.