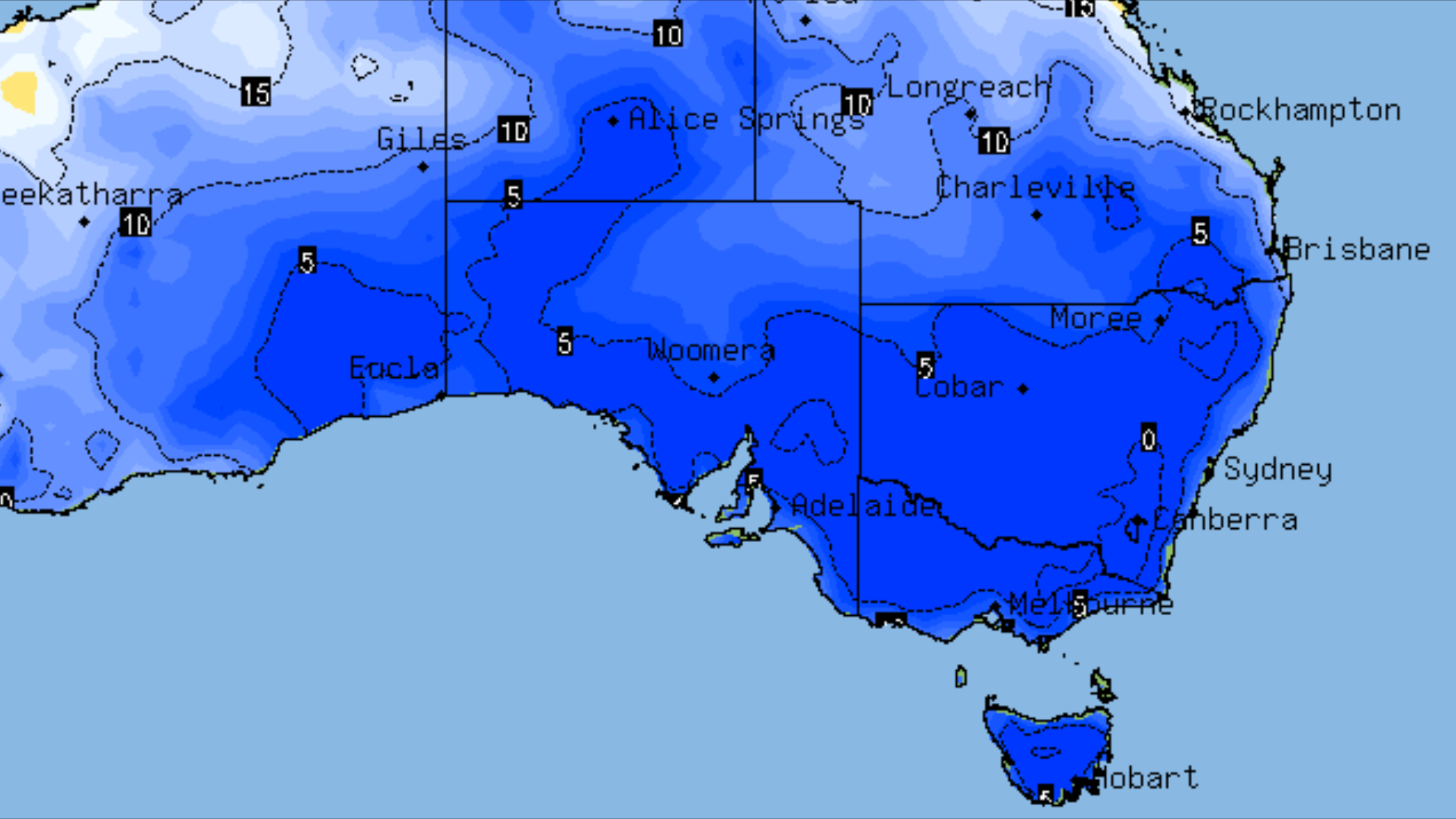 26 May

2 Cold Blasts To End Autumn In South East Aust

[wp_ad_camp_2]

Winter is coming and it will be certainly felts across South East Australia over the weekend into next week as 2 cold blasts move through! Snow, showers, frosts, and strong cold winds will be the main features from the upcoming systems on Sunday and Tuesday. South East SA, Tasmania, Victoria, NSW and the ACT will all need to rug up and light the fires, even Southern and Central QLD will feel the chill by mid next week.

The first system will begin to impact Tasmania during Saturday afternoon and evening with strong North West winds to 90km hr. A band of scattered showers and rain areas will move across the state turning to snow down to 800m by late Sunday.

The cold front will extend North into South Australia and Western Victoria late Saturday while pushing East across the state on Sunday. Strong Westerly winds with scattered showers across the state. These showers falling as snow above 1000m in the Alps with up to 5cm expected.

[wp_ad_camp_4]

In NSW, Sunday morning rain areas and scattered showers across Southern and Northern inland districts with the chance of isolated storms through the Eastern half of the state Sunday afternoon. Any storms that do develop are likely to contain small hail due to very cold air aloft. Winds will turn cool to cold Westerlies by the evening. The ACT is also expecting some rain during the day with cold winds developing.

Across Southern inland QLD on Sunday the weakened cold front will likely produce some scattered afternoon showers and isolated storms. Winds here will also turn much cooler Westerlies behind the trough in the evening.

The second system on Tuesday and Wednesday is forecast to be even colder across South Eastern Australia while pushing as far North as Central QLD! Snow is likely to be much heavier and lower across Tasmania, Victoria, NSW and ACT. Up to 20cm could fall across the highlands of Tasmania with snow down to 700m. In the Alps and Snowy Mountains 30cm is forecast with snow down as low as 900m. The ACT Brindbellas and Central and Southern Tablelands of NSW should see some snow fall down to around 1000m. Below image: snow forecast via WindyTV
South East SA, Tasmania, Victoria ands the Southern half of NSW including the ACT will all see scattered showers and the chance of some isolated storms with small hail from this second system as well. The highest 8 day totals are forecast through the Western half of Tasmania 50 – 100mm and across Victoria 15 – 25mm.
The cold air will blast North right up to the QLD border on Tuesday then as far North as Central QLD on Wednesday. This will set up for widespread morning frosts next week through all 5 states including the ACT.
Hobart won't get over 13c from Sunday to Wednesday. Melbourne tops at 14 to 15c all next week. Canberra morning frosts and a max between 12 to 14c from Sunday onward. Adelaide is expecting a cool 17c. Sydney will feel the cold while Brisbane mostly escapes it.
[wp_ad_camp_4]