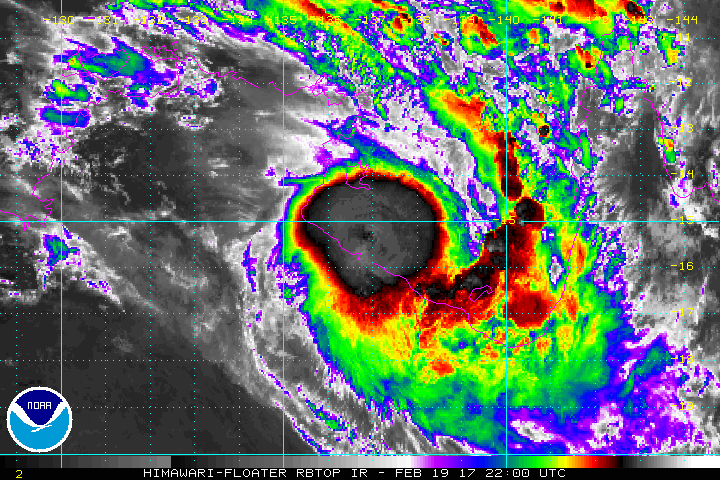 20 Feb

Alfred named in the Gulf!
Tropical Cyclone Alfred has become the second Cyclone named this season and the first for the general Queensland region (being the Gulf of Carpentaria). Above image – Rainbow Satellite of Alfred via NOAA
Over the past week, Alfred has been struggling to intensify to cyclone status as he has heavily interacted with both the NT and QLD Gulf Coastlines. While Alfred showed promising signs back on Friday of becoming a Cyclone prior to its first landfall in the Gulf, this didn't quite eventuate and he then spent the next 36hrs over land before re-entering the Gulf of Sunday morning where he has slowly moved away from land for long enough to intensify enough to reach Cyclone status.
Over the last 72hrs, the system has delivered some impressive rainfall across the Gulf with 3-day totals of more than 500mm being observed at Sweers Island and 300mm+ widespread. Winds at Centre Island have been nearing 100km/h, which is where the core of Alfred now lies.
[wp_ad_camp_1]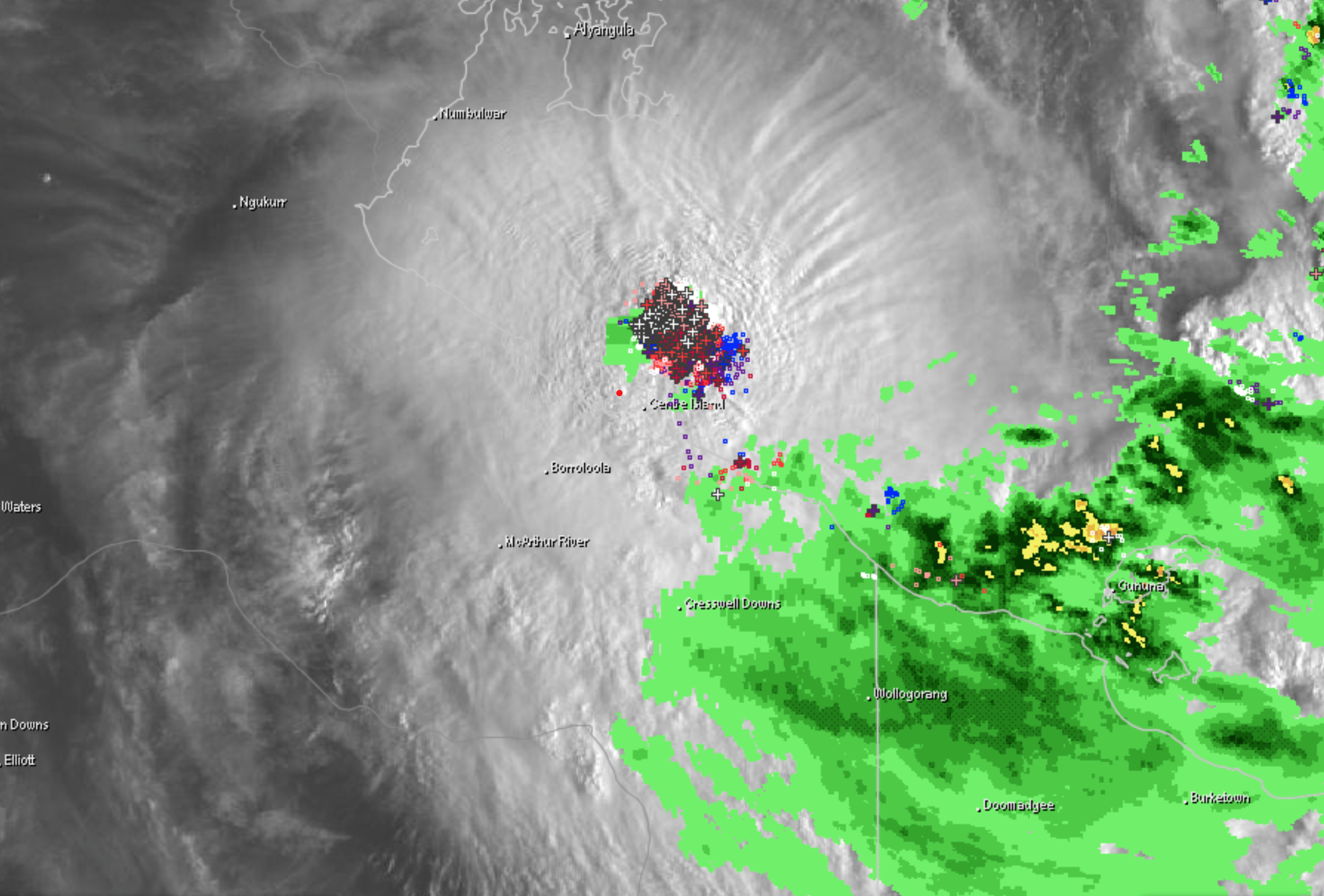 Over the next 24-36hrs, Alfred is expected to maintain Cyclone status as a Category 1 system. During this time he's expected to loop around the South-Western Gulf and make a run for the Coastline again, however due to the overall weak nature of the system, any land interaction will kill him off quickly and its not expected that Alfred will cross the Coastline as a Cyclone but more of a strong Tropical Low.
[wp_ad_camp_3]
Regardless of his official crossing status, heavy rain, squally to damaging winds and rough seas are likely to accompany him with further significant falls of 200-400mm+ likely over the Southern Gulf including areas such as Sweers Island, Mornington Island, Burketown, Centre Island and Borroloola. Falls of nearly 1000mm (around Sweers Island) are possible by the time this system moves off into the Northern Territory, while bands of heavy rain and storms associated with Alfred are likely to continue sweeping the Peninsula of QLD.
[wp_ad_camp_1]