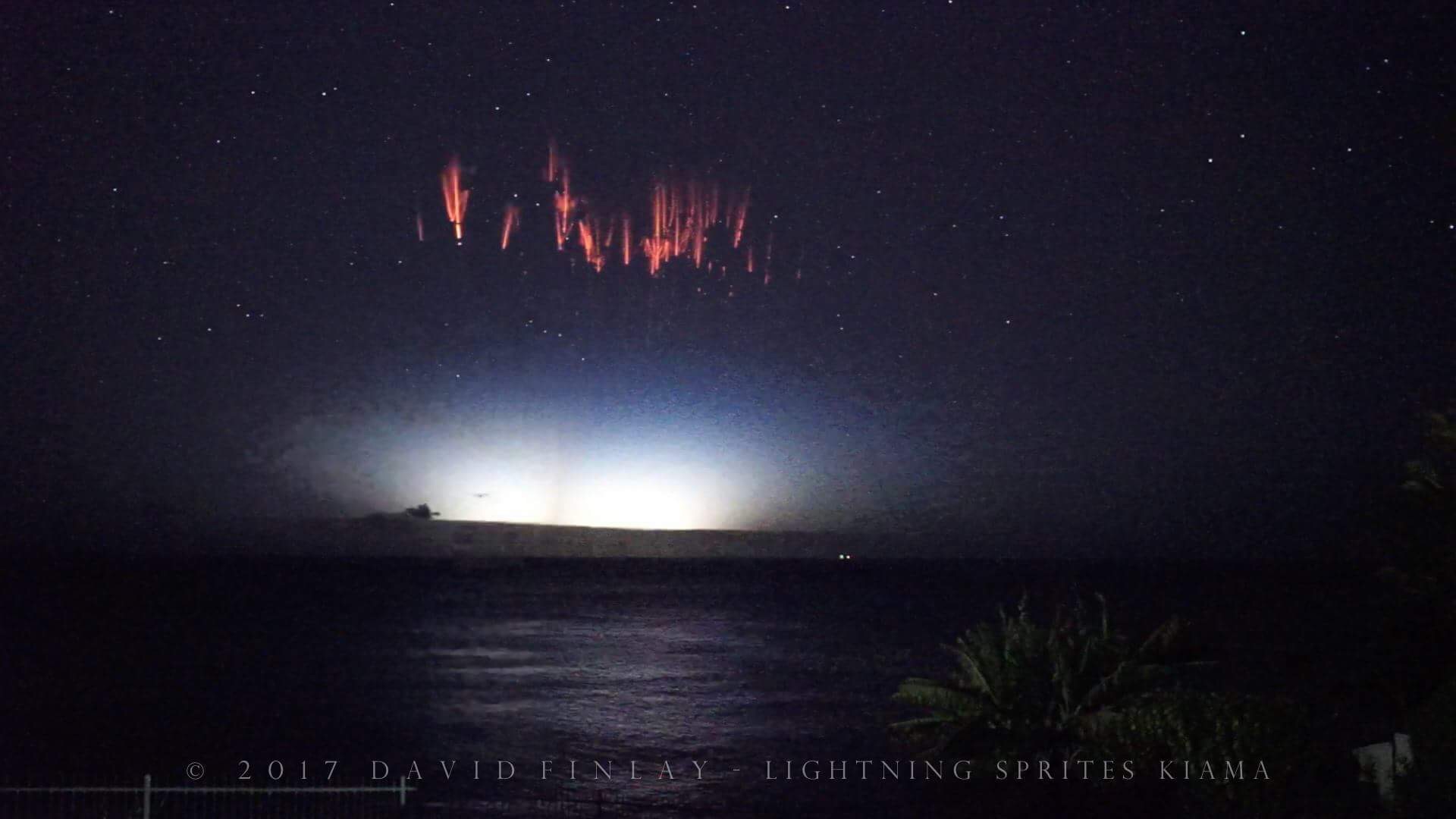 20 Jul

Australian Astronomer Captures Rare Lightning Phenomenon – WATCH VIDEO
Published 20th July 2017.
Above image (c) David Finlay. An Australian Astronomer has captured incredible multiple episodes of a very rare lightning phenomenon known as "sprites" from Kiama near Sydney, New South Wales this week. Sprites are electrical discharges emitted into space high above a thunderstorm. They occur above the troposphere between a height of 50-90 km and are triggered by the discharges of positive lightning between the thundercloud and the ground. Sprites are colored reddish-orange with researchers naming them based off their visual appearance. In the video below David can hardly contain his excitement while capturing over 20 spectacular Carrot Sprites and Jellyfish Sprites along with a few Elves or Halos. You can't blame either him given the rarity of the phenomenon…
Published on Jul 19, 2017
Disclaimer: This video is exclusively managed by Caters News. To license or use in a commercial player please contact [email protected] or call +44 121 616 1100 / +1 646 380 1615
The Night of Sprites. Dozens of bright Sprites (space lightning) witnessed from Kiama Australia on the night of 18th July 2017 by amateur astronomer David Finlay.