Issued 23rd Sept 2019. Parts of Central Australia has been receiving rain and storms today with more to follow… It has been 4 months since Alice Springs recored more than 1mm of rain! Above image: Radar, Satellite and Lightning via Weatherzone.com.au
An upper level trough of cold air has made its way into the Centre of Australia from down south. This feature is causing widespread instability through the interior of WA just south of Fitzroy Crossing and Halls Creek while extending East into the Central West and South West of NT. Light rain has been falling for most of the day just West and South of Alice Springs. Scattered showers and storms have fired up across the Northern Interior of WA. 6mm was recorded to 9am this morning at Yuendumu to the North West of Alice Springs and 10mm at Ruby Downs just south of Halls Creek. While Alice Springs itself has only had a light shower so far, heavy cloud cover has produced a cool day with just 16C recorded so far.
The system is forecast to move towards the East / South East on Monday night into Tuesday. Yulara and Uluru should see some overnight rain and maybe even a storm tonight then some light rain tomorrow. Alice Springs has rain forecast tomorrow with up to 10mm expected which is there entire average rainfall amount for September. Locally higher falls to 25mm are possible across the South West quarter of NT during Tuesday. Below image: 3 day rainfall forecast via Windy.com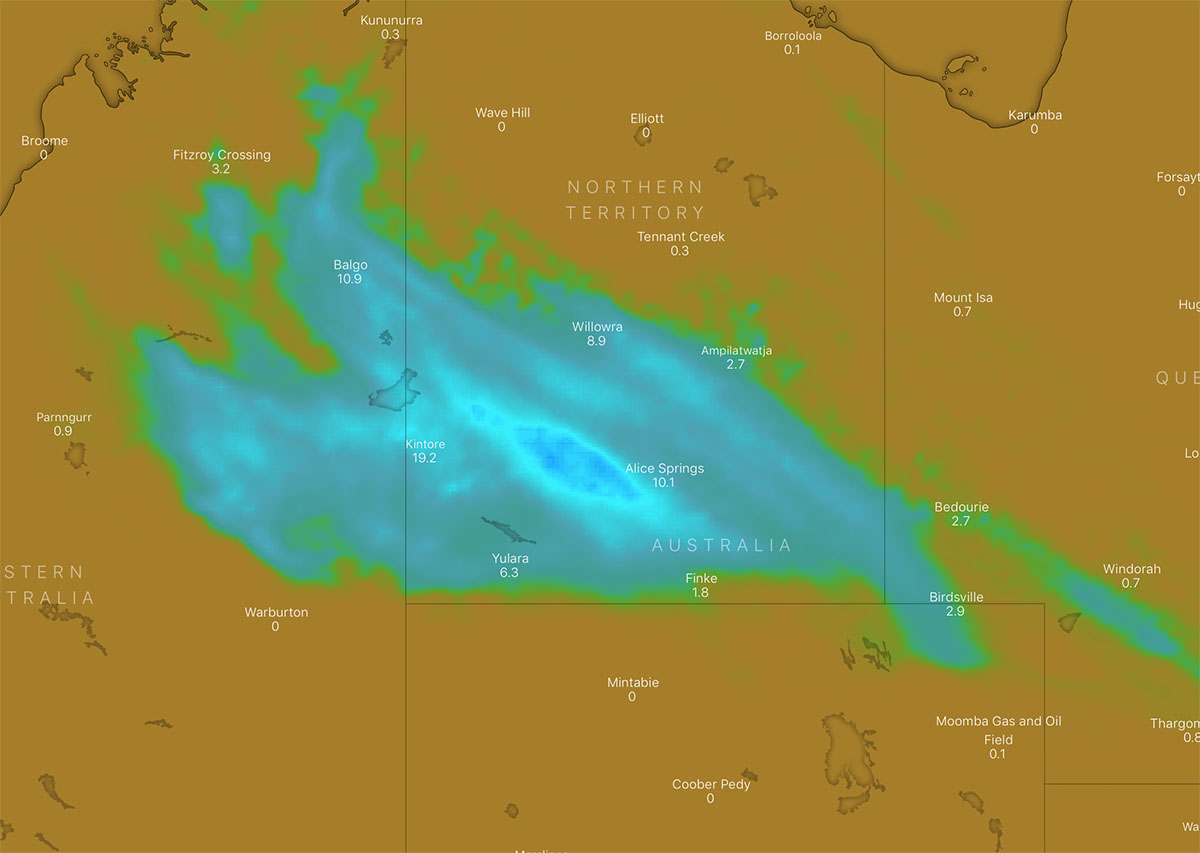 By Wednesday the system will have weakened to nothing with no further rainfall expected for the next week.