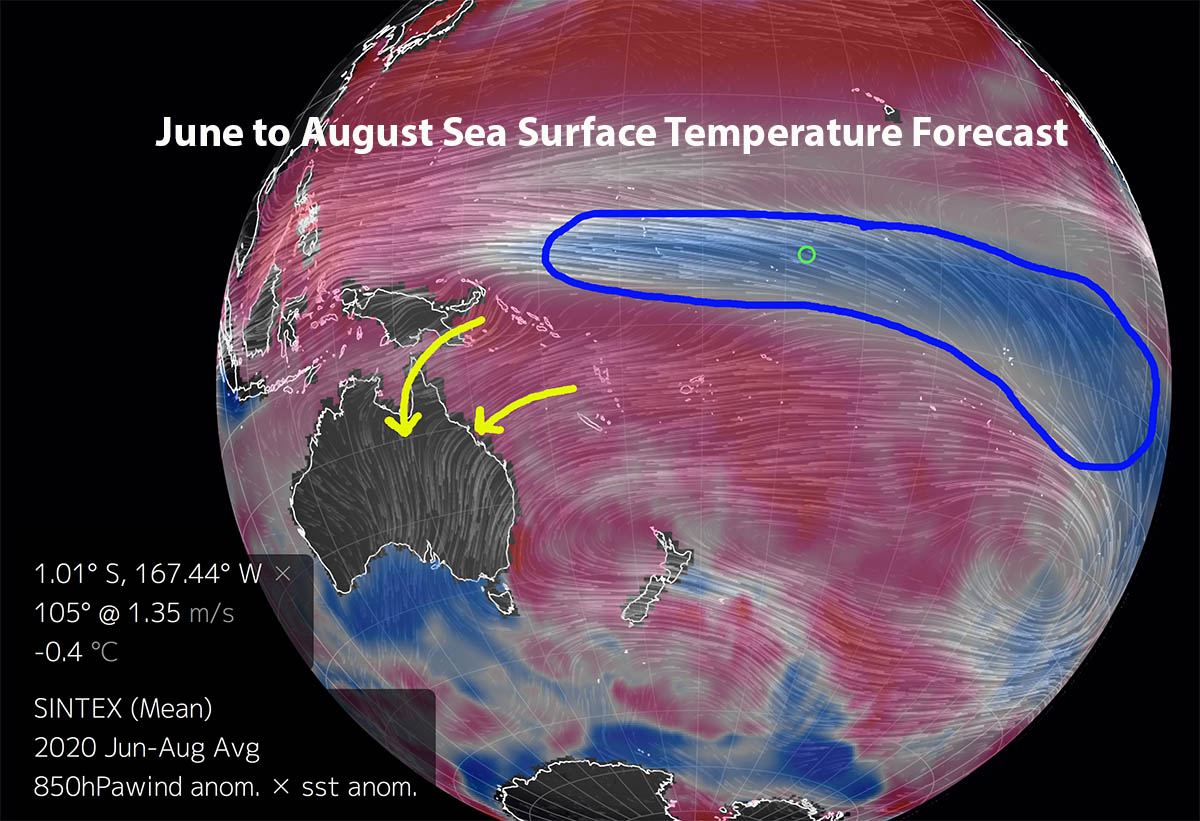 12 Jun

Coolest Pacific In 3 Years For The Rest Of 2020
[wp_ad_camp_3]
Issued 12th June 2020. While the Indian Ocean does a positive backflip reducing the chance of rain across Australia, the equatorial Pacific Ocean has already cooled and is forecast to remain cooler than normal for the next 6 to 9 months. Its the first time in 3 years this has happened and it could be the Australia's rainfall saviour for the rest of 2020 and even into 2021. Above image: Sea surface temperature anomalies for June to August via JAMSTEC.
[wp_ad_camp_4]
The Pacific Ocean ENSO between Australia and America is where the El Nino (warm water = dry) and La Nina (cool water = wet) climate driver develops. In 2010/11 a strong La Nina caused severe flooding across QLD, NSW and Victoria, sense then we have seen one of the strongest El Nino's in 2015. Over the past 2 years the ENSO has been right on the El Nino temperature threshold but regardless it still delivered a severe blow to the Australian rainfall resulting in one of the worst droughts in living memory. Its a drought we are still in and suffering badly from.
[wp_ad_camp_4]
A majority of global models right now are forecasting the cooler than normal Pacific Ocean to continue with NEAR but not quiet reaching the La Nina threshold. It does not matter if it reaches the magic -0.5C or -0.8C La Nina level as model data is already suggesting increased Easterly trade winds across the Coral Sea with more moisture and near average rainfall across most of Australia for the next 6 months. Below image: 3.4 seas surface temp forecast via JAMSTEC.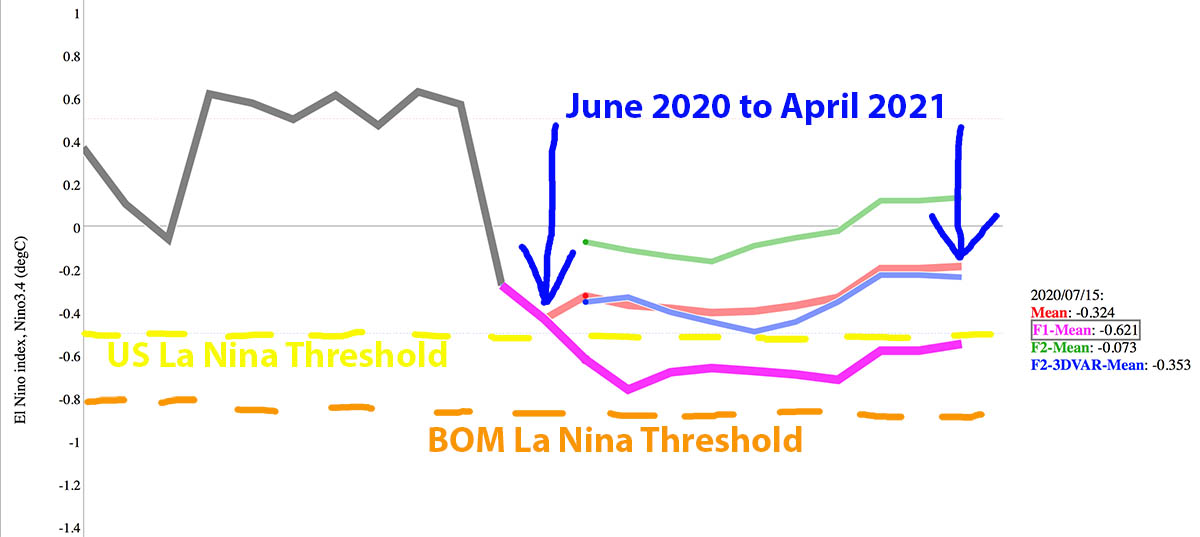 So stuff the Indian, watch the Pacific and think NEAR AVERAGE, NOT ABOVE AVERAGE rainfall for the rest of 2020. If most places can manage to get near average rainfall instead of the shitty severe drought conditions like last year, I'm sure we will be much happier.
Oh and BTW Higgins Storm Chasing offers long range forecasts for QLD, NSW, the ACT and Victoria. Click here for more details on our website!