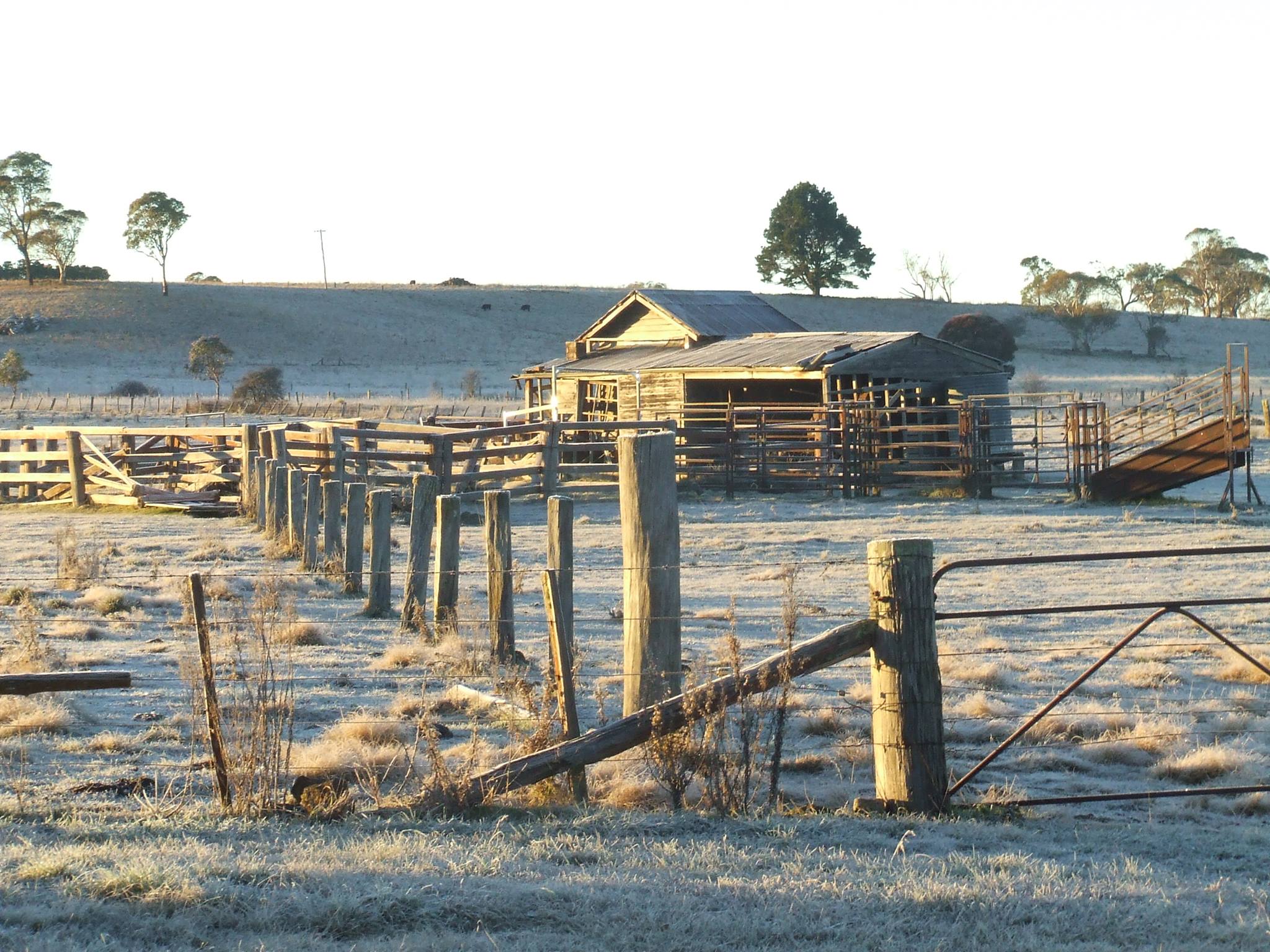 02 Jul

Day 2: The cold get colder
Another morning of widespread freezing and even frigid conditions as swept much of NSW, VIC, TAS and Southern QLD with the elusive -10ºc temperature finally occurring. Above image via Jo Hall in a frozen Glen Innes
[wp_ad_camp_1]

Over the past 24hrs, a high pressure system which was originally situated over Eastern VIC / Southern NSW shifting North-East and became elongated to stretch over the entirety of Eastern NSW and remain over Eastern VIC / stretch into South-Eastern QLD. This allowed temperatures to remain fairly similar to that of Saturday morning across large parts of NSW and VIC, while South-Eastern QLD saw an even colder morning. TAS remained influence by the ridge and while temperatures weren't nearly as frigid in the Highlands as those seen on Saturday, there was still enough for the freeze effect to occur.
• Goulburn was the coldest of the cold with a new record breaking -10.4ºc, beating yesterday's record breaker of -9.7ºc and smashing the original record of -9.1ºc.
• Cooma Airport -9.2ºc
• Canberra saw -8.2ºc which has meant Canberra has seen back to back -8ºc days
• Braidwood -7.5ºc (back to back -7ºc)
• Tuggeranong -7.0ºc
• Young -7.0ºc
• Butlers Gorge (TAS) -6.6ºc
• Bathurst -6.1ºc
• Bombala -6.0ºc
• Temora -5.8ºc
• Mudgee -5.6ºc
• Condoblin -5.5ºc
• Fingal (TAS) -5.5ºc
• West Wyalong -5.5ºc
• Cowra -5.4ºc
• Liawenee (TAS) -5.2ºc
• Glen Innes saw -5.0ºc
• Merriwa had -4.8ºc – again the coldest in the Hunter although much of the Hunter was noticeably colder this morning
• Orange -4.6ºc
[wp_ad_camp_1]
For the major cities, Melbourne scored 1.4ºc again with the outer suburbs below 0ºc, Hobart was 1.1ºc for the second morning running with the outer suburbs down to as low as -4ºc. Western Sydney scored -2ºc and areas West of Brisbane dropped to freezing.
Click above to view the image carousel featuring a variety of photos sent in!
For much of Eastern NSW in particularly, the high pressure ridge should remain in place today and into tomorrow morning allowing for another cold morning, but overall temperatures aren't expected to be as bitter as the previous 2 mornings.
[wp_ad_camp_3]