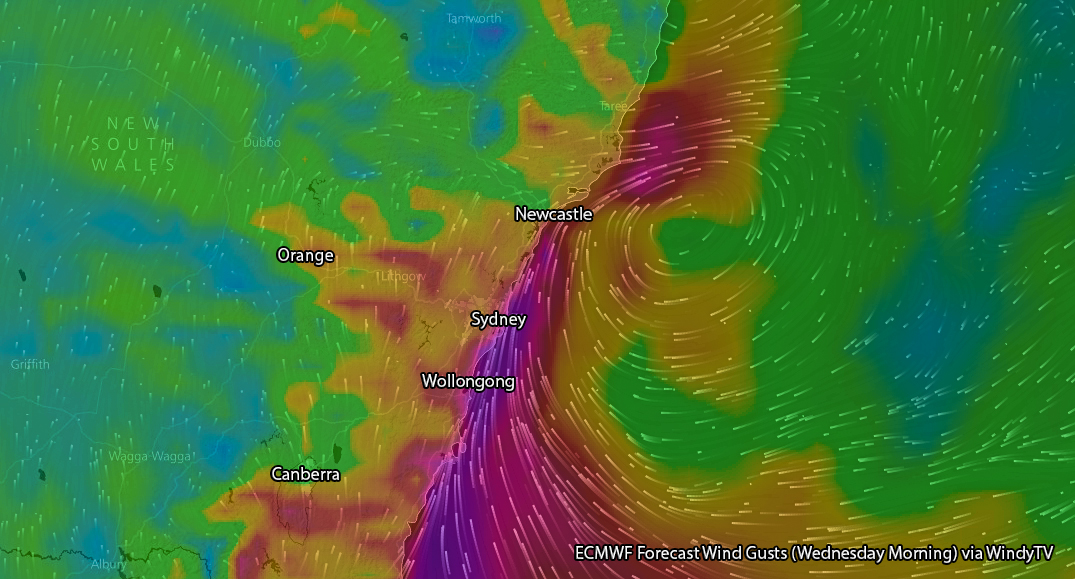 06 Jun

East Coast Low to impact NSW Central Coast
The Central NSW Coast is forecast to feel the impacts of an East Coast Low over the next few days with strong to damaging winds and heavy rain battering parts of the Coastline. Above image via WindyTV / EC Model – Wind gusts Wednesday morning
During Tuesday and Wednesday, a low pressure system is forecast to develop East of Tasmania / in the Tasman Sea and move Northwards where its expected to intensify off the NSW South Coast, from there models are in agreement that the ECL is expected to near the NSW Central Coast somewhere between Wollongong and Port Macquarie, most likely around the Sydney to Newcastle region. The system is expected to peak its intensity over Tuesday night and into Wednesday where strong to damaging winds gusts may prompt severe weather warnings, along with consistent rain periods, some heavy, along the DIRECT Coastline. The system is expected to weaken / become more broad whilst continuing to move North and remaining offshore from the Northern NSW Coast, with all models holding this agreement for several days now.
[wp_ad_camp_1]
Along the DIRECT NSW Central Coast, accumulative falls of 50-100mm are possible across Tuesday and Wednesday, while areas as little as 50km inland may receive less than a sprinkle. Again, take note, the rainfall due to the way the winds stream onshore is expected to be VERY COASTAL. Wind gusts of 50-70km/h are expected, with the odd gusts of up to 90km/h possible along exposed areas of the Coast, strong gusts are possible over the Blue Mountains further inland also.
[wp_ad_camp_1]
For Snowfall, some reasonable falls of 5-15cm are possible across the NSW and VIC Snowy Mountains, with snowfall possible down to 900m early on Wednesday morning, while flurries of up to 2-4cm are possible over the highest peaks of the Central Tablelands. While temperatures will be acceptable for snowfall to occur, it will be the lack of moisture preventing any bigger totals from occurring.
NOTE: This is a WEAK East Coast Low… its not strong, damage is expected to be very very limited, if any damage at all. We understand many people are concerned after previous years where dangerous ECL have occurred, but rest assured this one is nowhere near that intensity.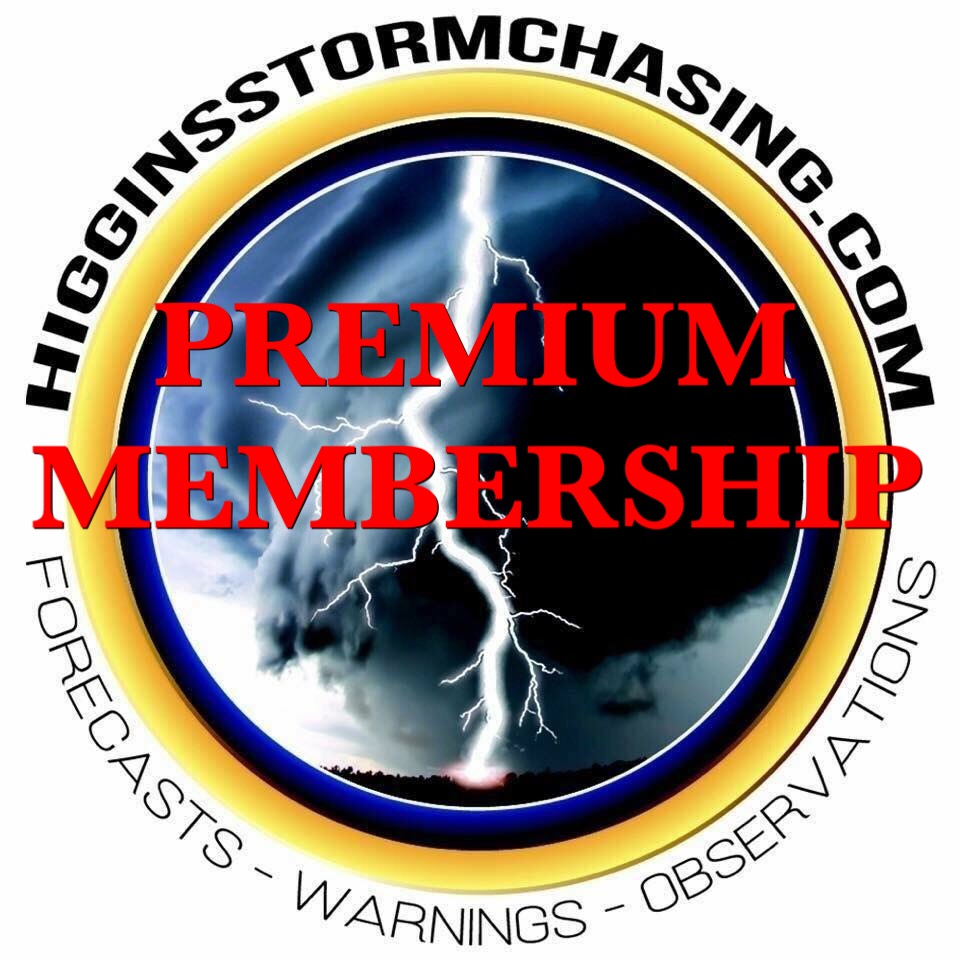 [wp_ad_camp_4]