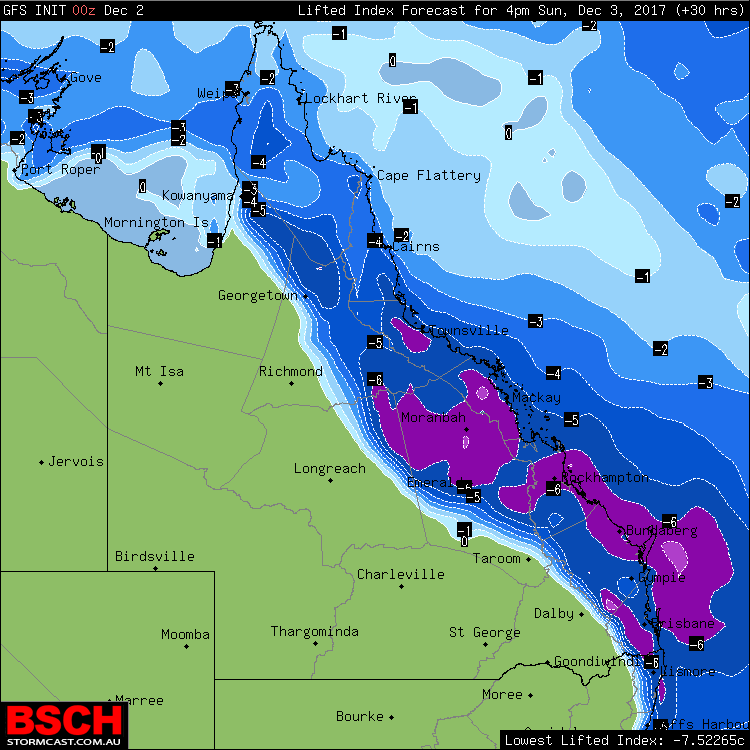 02 Dec

Eastern QLD – widespread rain and storms some severe!
Issued Saturday 2nd December forecast for Sunday 3rd December.


VERY high amounts of instability and moisture levels forecast across Eastern QLD tomorrow afternoon (Sunday)! Rain areas with moderate to locally heavy falls possible and storms – some severe with heavy rain likely. Activity is LIKELY in the Blue and purple shaded areas on the above image.