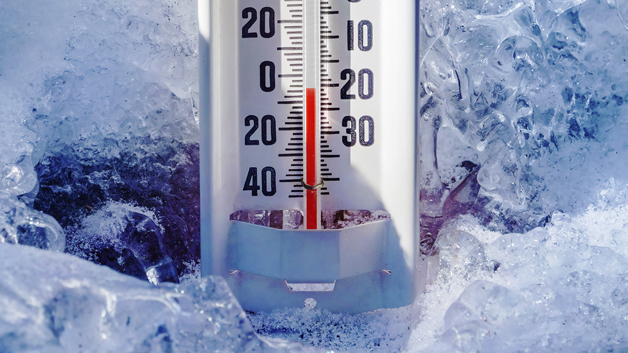 31 Mar

Freezing Temperatures Hit NSW
Parts of NSW have recorded their lowest March temperatures on record, with many locations along and surrounding the Ranges showing the potential for their first frost's for 2019 overnight as temperatures plummeted across the State. Above image is a stock image.  

Across NSW, the temperature across most locations dropped considerably compared to previous nights / mornings, with areas along the Ranges potentially recording their first frost of 2019! Generally, most locations across the State will have recorded their coldest March morning since 2015. It was the Northern Rivers as a district and Eastern or Coastal parts of NSW that went a little harder with the anomalies and records.

Temperatures:
• Thredbo -4.2ºc – Coldest March temperature since 1984!
• Mount Ginini -2.9ºc
• Perisher -2.6ºc
• Nullo Mountain 2.5ºc
• Mount Boyce 3.0ºc
• Armidale 3.1ºc
• Bathurst 3.1ºc
• Canberra 3.1ºc
• Glen Innes 3.6ºc
• Port Macquarie 7.9ºc – Tied March record on current site
• Casino 11.2ºc – Coldest March Morning in 11 years
• Grafton 11.2ºc – Coldest March morning in 11 years
• Newcastle 12.4ºc – Coldest March morning in 18 years
• Sydney City 12.5ºc – Coldest March morning in 14 years

• Byron Bay 15.9ºc – Coldest March morning in 11 years
Note: Large parts of Western Sydney fell to between 7 and 11ºc, with the majority of locations recording their coldest March morning in 11 years (since 2008). Parts of the Hunter fell to as low as 5ºc, with most of that district recording its lowest March temperature since about 2015. Large parts of Northern and Central Inland NSW dropped well into single digits as well, with temperatures at their coldest since about 2015 for March too.
[/fusion_text][/fusion_builder_column][/fusion_builder_row][/fusion_builder_container]