Issued 19th June 2019. Weather conditions will become bitterly cold across large parts of Australia this week as a polar airmass surges North. Over half of the country will experience below average temperatures. Above image showing below average temperatures on Friday via Tropical Tidbits
Before the prospect of a big snow dump is considered forget it. While this system is very cold sadly it is also very dry with only around 5cms of fresh snow for the Alps this week.
A very cold mid to upper level polar airmass will be projected Northwards across South East Australia on Thursday thanks to a slow moving high just west of Tasmania. The polar airmass remains persistent until Monday causing a big reduction in minimum and maximum temperatures across large parts of Australia. Below image the large polar airmass via Windy.com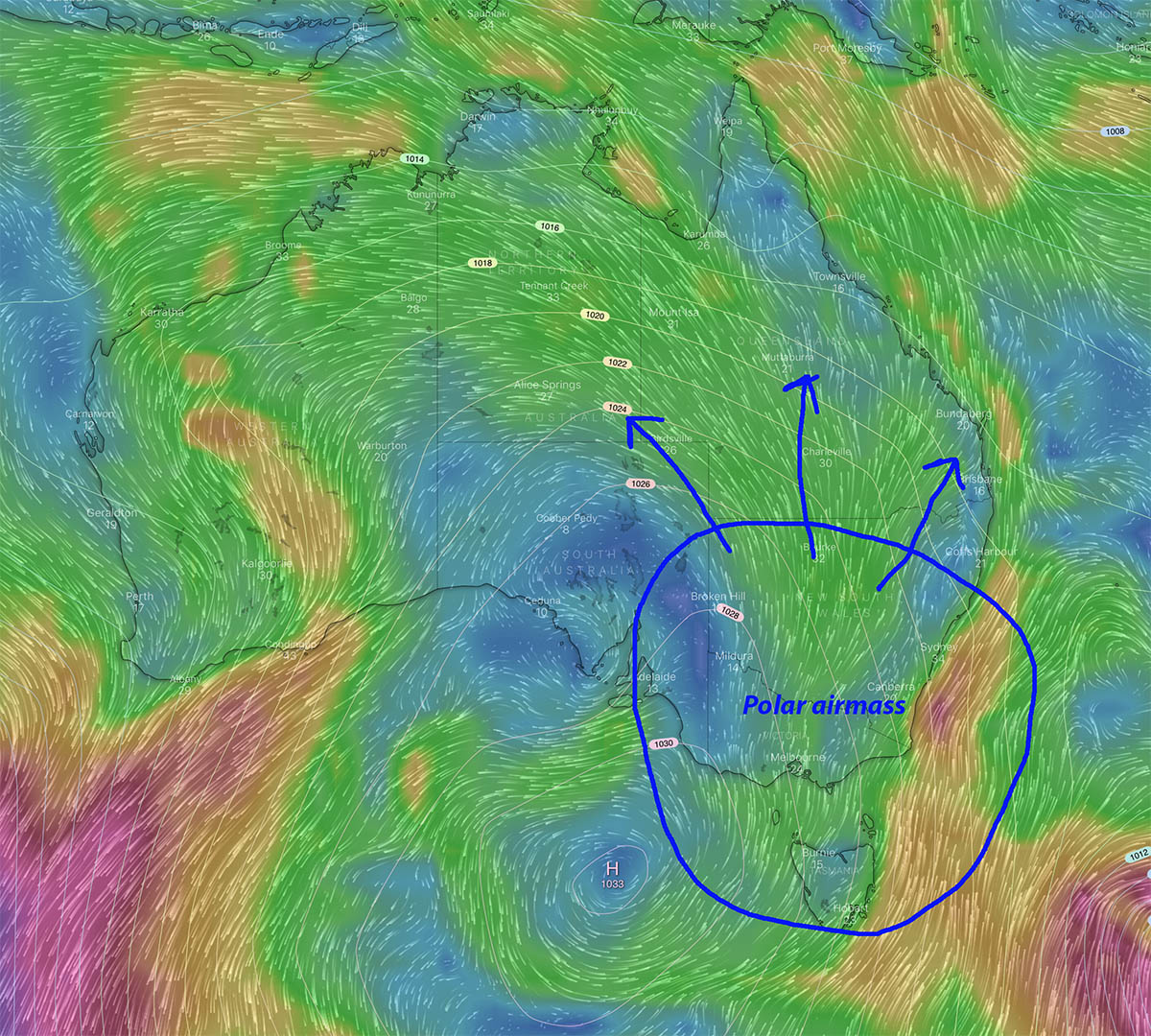 Widespread morning frosts will develop for the rest of the week through inland South Aust, Victoria, New South Wales, the ACT, Southern Northern Territory and Southern inland Queensland. Severe frosts are expected across the Central and Southern Tablelands of NSW including the ACT where minimums will drop to -4C or less. Ground temperatures could reach a bone chilling -10C. Below image showing minimum temperatures with frost areas circled via OCF/BSCH.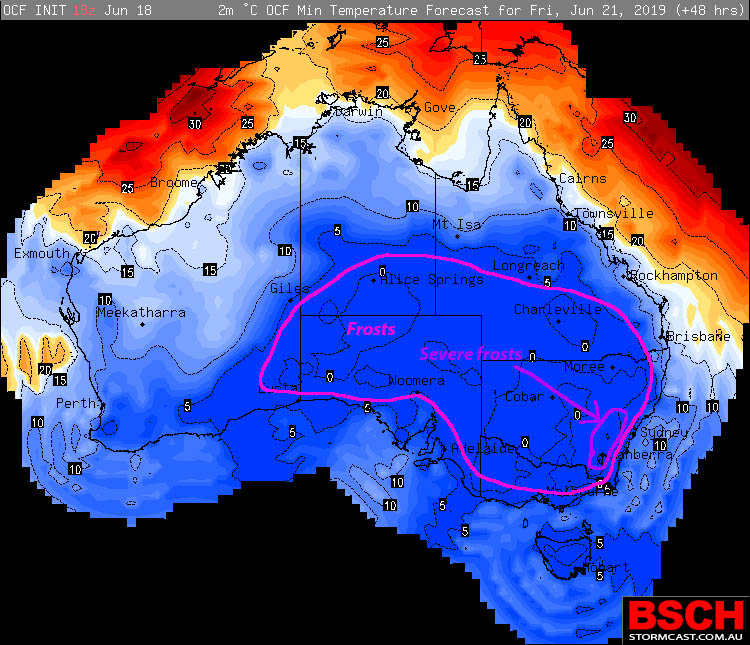 Cold and gusty Southerly winds will keep maximum temperatures below 15C across South East SA, Tasmania, Victoria, most of NSW and Southern inland QLD for the rest of this week. Adelaide maximum temperatures are 12 to 14C, Hobart 11 to 12C, Melbourne 12 to 14C, Canberra 10 to 12C and Sydney 16C. The much cooler weather and morning frosts will extend well into QLD. Coastal districts including the tropics south from Cairns will be in the low 20s while across the Southern inland it will be very cold. Toowoomba 15C, Charleville 15 to 17C and Birdsville 17C are all below average for this time of year. Below image maximum temperatures on Friday below 15C via OCF/BSCH.