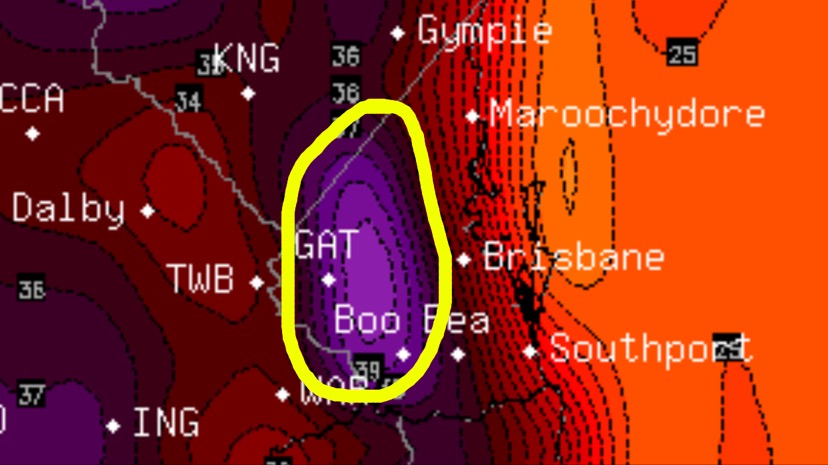 09 Feb

Gatton & Lockyer Valley Severe Heatwave Starts Tomorrow

[wp_ad_camp_2]
Posted Friday 9th Feb 2018.

A 6 day severe heatwave with temperatures over 40C will start a day earlier than the rest of QLD for people living in the Lockyer Valley. Saturdays maximum forecast for Gatton is a very hot 39C. Above image via BSCH.
The severe heatwave will really turn up heat on Sunday with tops of 41C expected and we may even see some places hit 43C through the Valley. The mercury is expected to reach 40C or over everyday in Gatton until at least next Friday.
It won't take long to heat up each morning either with 30C expected to be passed by 9am. Overnight temperatures will remain uncomfortable only getting down to 23C with over 80% humidity.
There is a chance of some very isolated storms each afternoon though the low levels of the atmosphere are very dry so don't expect much in the way of usefull rainfall. Thursday the moisture increases for better storm activity so we will have to wait and see what happens leading up to then.
Be sure to keep well hydrated and check on the elderly everyday. Leave additional water and shade out for pets and wildlife.
[wp_ad_camp_4]