Forecast issued 9/5/18.

Eastern parts of VIC are expected to be put on a flood watch with models in high agreement for 100-200mm over the next few days. Above image via weather.us showing the German model output.
Large parts of Eastern and possibly Central Victoria as well as extreme South East New South Wales are expected to see significant rainfall over the next few days as a Tasman Low develops and moves very slowly over open waters East / North East of Tasmania and South East of VIC.
The system is forecast to develop early on Friday and become very low moving in the Tasman Sea. As time progresses, its forecast to move North and this will allow for consistent South to South West winds to dominate Southern, Central and Eastern VIC as well as pushing into Southern NSW. These winds are likely to carry high levels of moisture with them, combining with extremely cold upper level temperatures to produce constant rain areas over Eastern VIC and extreme parts of South East NSW. Further showers and possible rain areas are likely over the remainder of South East NSW and Central VIC.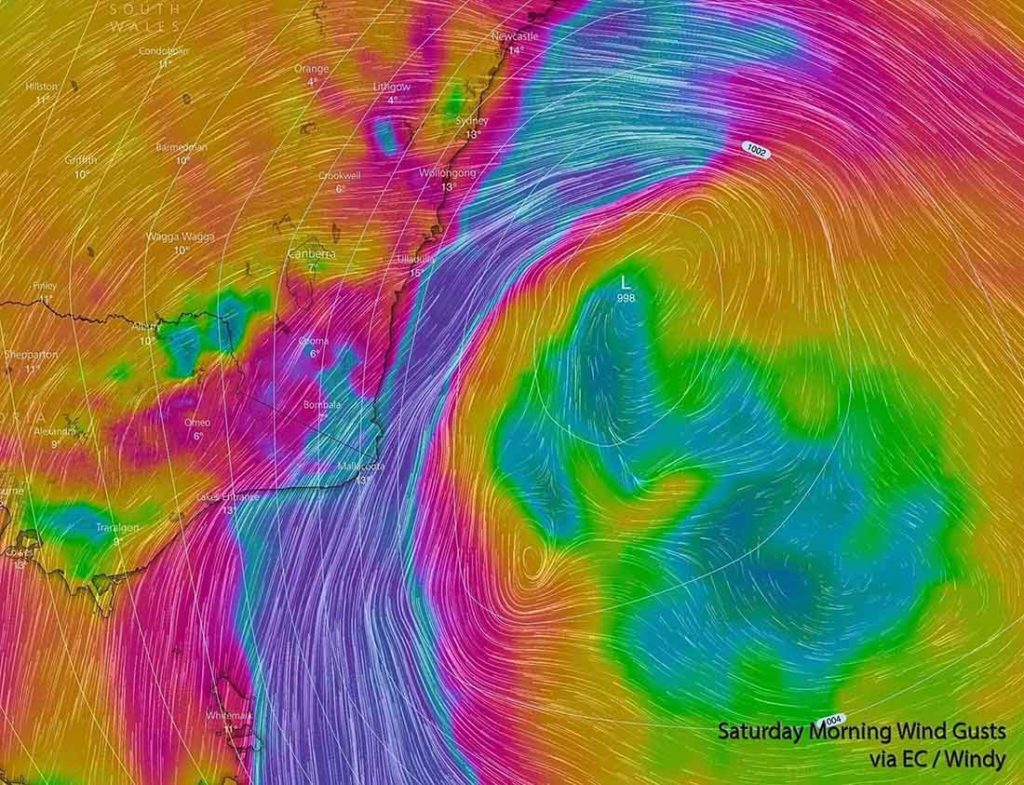 The heaviest falls are likely to occur across Eastern Victoria where all global models are currently indicating scattered to almost widespread falls of 100-200mm across the region. Most global models are also indicating isolated higher falls of more than 200mm over the region. These kinds of falls are very significant for the area and over the course of 2-3 days some places are expected to see 2-3 months worth of rain (the region averages about 150mm for May, June & July combined). Further good falls of 50mm+ are possible around Central VIC including Melbourne and 50-100mm over the border into extreme South East NSW (South of the ACT). Isolated thunderstorms are also possible in amongst these rain areas and could produce locally heavier falls. Flash flooding is highly likely along with river, stream and creek rises – especially over streams that are between the Gippsland Coast and Victorian Alps where most of the rain is forecast to occur.