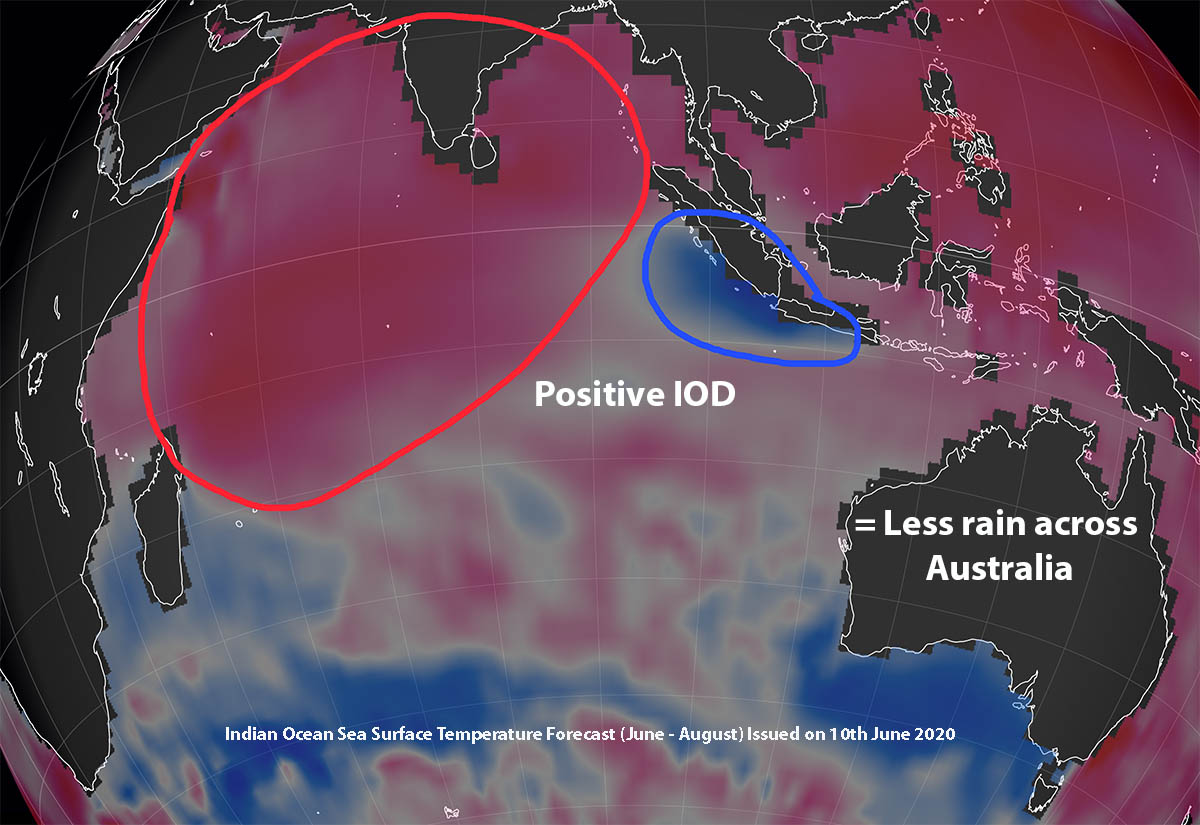 11 Jun

Indian Ocean Backflips – Less Rain For Australia
[wp_ad_camp_3]

Issued 11th June 2020. Despite last months chanting across many News Media Outlets and BOM forecasts for a negative Indian Ocean Dipole causing a "Wet Winter" with above average rainfall across large parts of Australia, that has all changed! You see long range global forecast data during April and May are KNOWN to have poor accuracy… Now that has been proven as a completely opposite positive Indian Ocean Dipole develops turning the chances for above average rainfall across the country on their head. Above image: The latest JAMSTEC Indian Ocean sea surface temperature forecast for June – August 2020 showing a positive IOD event developing. Below image: The latest JAMSTEC model ensemble showing a positive IOD forecast from June – September 2020.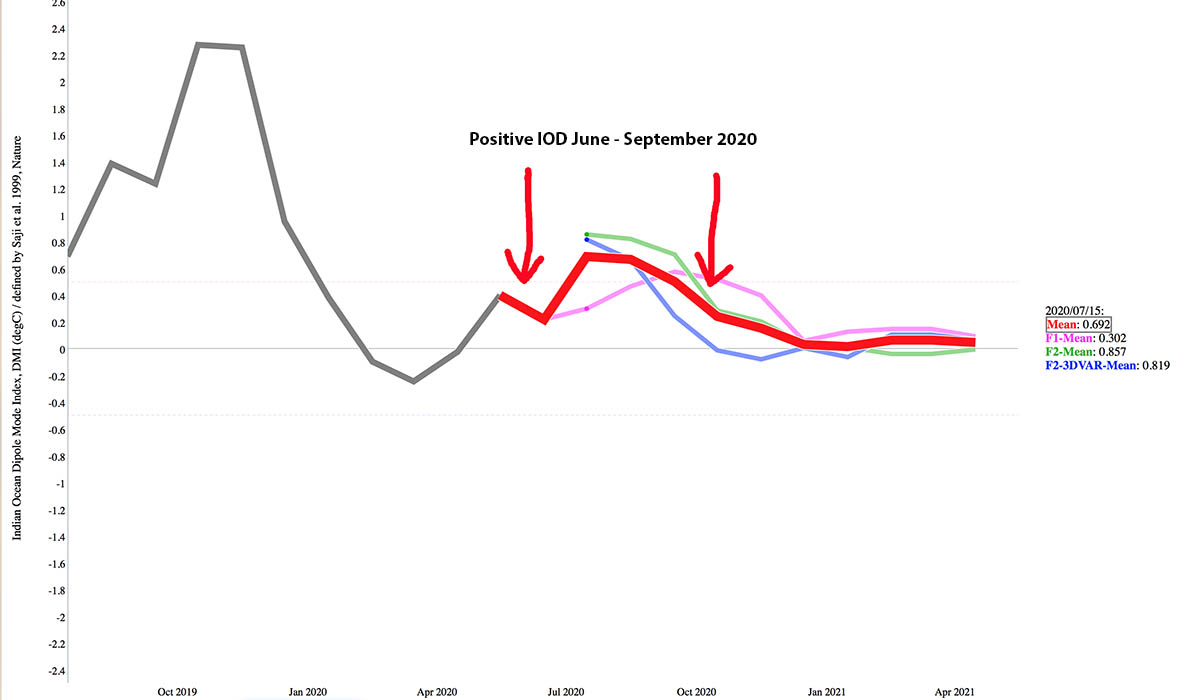 [wp_ad_camp_4]

It's worth noting that at this stage the positive IOD is not forecast to be as strong as last years record event. But what does it all mean for Australia???
Right now the chances of 3 month above average rainfall for Winter have diminished right across the country. Model data is still hanging in there with mostly near average rainfall for the next 3 months which would be very welcome and way better than last year. However the Indian Ocean Dipole and Rainfall forecasts will have to be very closely monitored by forecasters over the next month for further significant changes! It is very possible that rainfall totals could be further reduced in the July to September outlook. It is going to be mean more difficult and riskier decisions for farmers and graziers looking make long term plans during such uncertain weather times ahead.
Temperatures are likely to be warmer than average across the Northern half of the country and near average across the Southern half. Below image via JAMSTEC.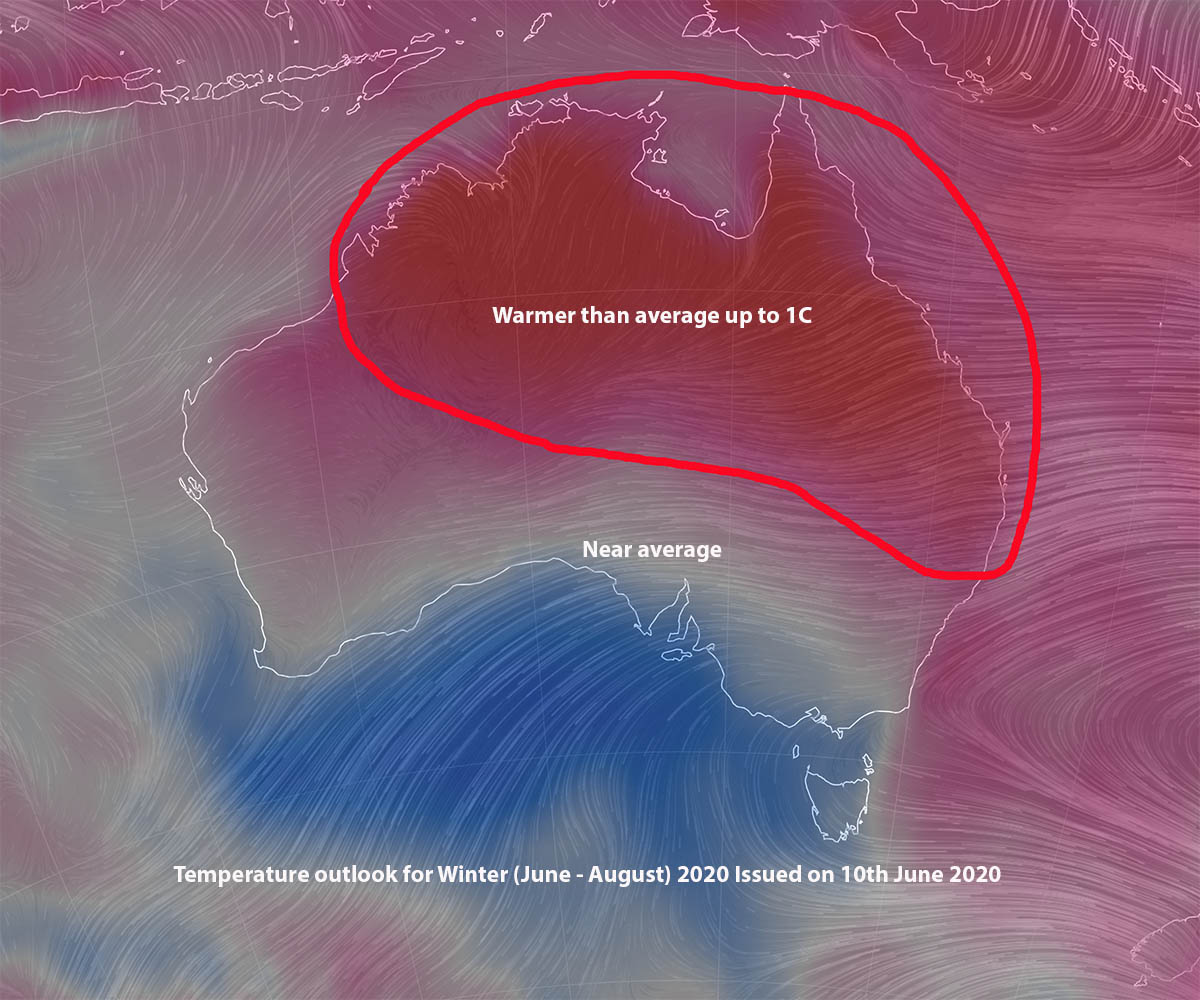 Higgins Storm Chasing provides independant long range rainfall outlooks for QLD, NSW, the ACT and Victoria. We have updated our maps today to reflect some changes in the latest data. Due to being very conservative and cautious in our original rainfall outlook these changes have only been minor.
Click here to learn more information about our Premium Membership Weather Service!
[wp_ad_camp_4]