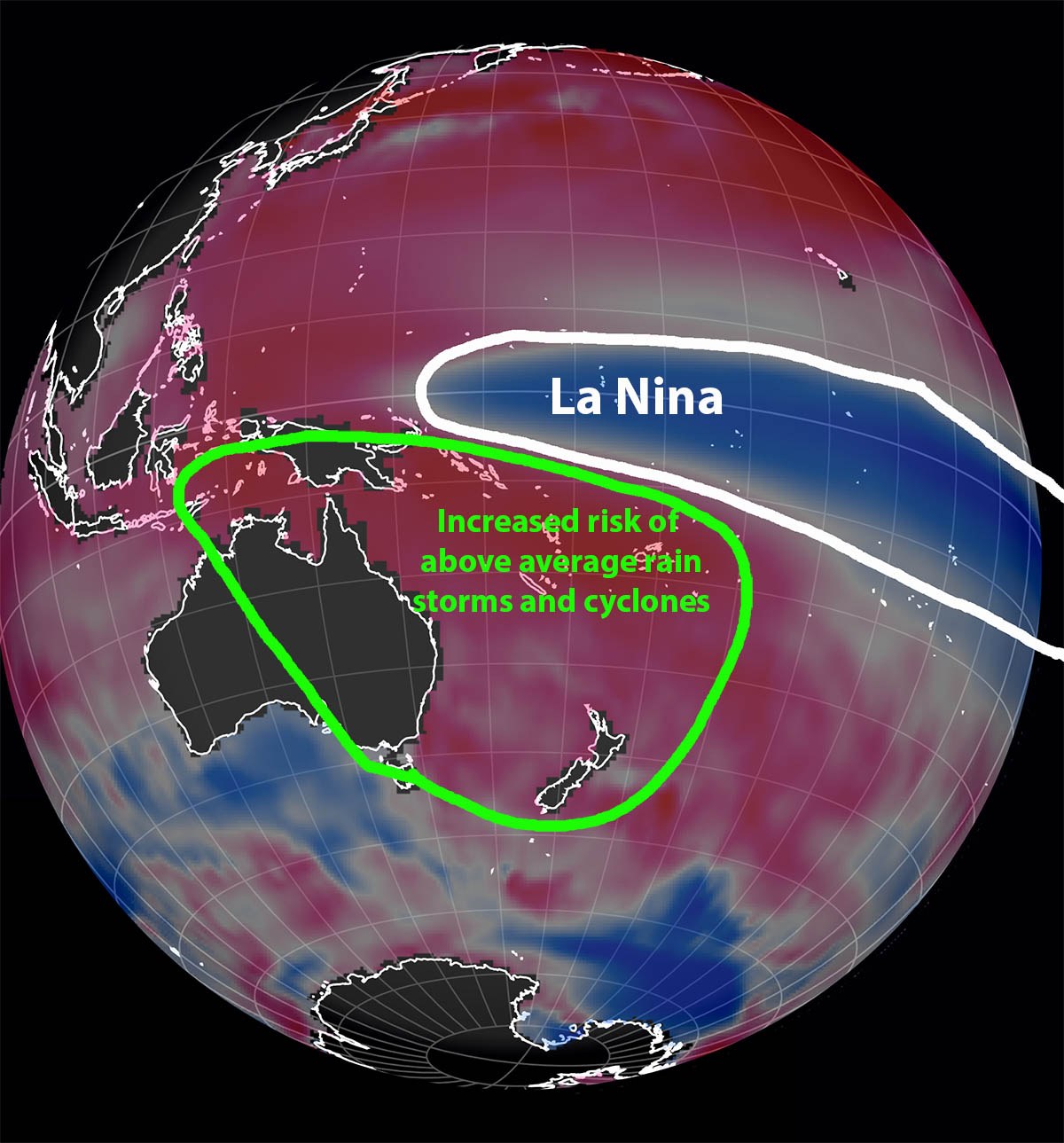 12 Sep

La Nina Declared by US and Japan
[wp_ad_camp_3]
Issued 12th September 2020. The Climate Prediction Centre and Japan Meteorological Agency have both declared a La Nina weather pattern is current which is likely to continue through into the Southern Hemisphere Summer. This confirmation from two of the worlds leading forecast agencies fully supports both our lead up and current Higgins long range forecasts. A moderate strength La Nina is now also becoming possible as global models forecast further cooling of the equatorial Pacific Ocean during the next 3 months. Above image: JAMSTEC

What does La Nina "often" mean for Australia???
Above average rainfall across Northern, Central and Eastern Australia.
An increased risk of flooding, more frequent storms with more severe storms.
A higher number of cyclones and tropical lows. In fact today we have just completed our cyclone outlook revision for Australia for to 2020/21 season. We have forecast a total of 15 cyclones with 8 being severe (cat 3+) and 25 tropical lows. Our full cyclone outlook details and maps for Eastern (QLD), Northern (NT) and Western (WA) will be issued on our subscription weather service within the next 5 days.
To gain access to our cyclone outlook, cyclone and tropical low track maps become a HSC subscriber here!
[wp_ad_camp_4]