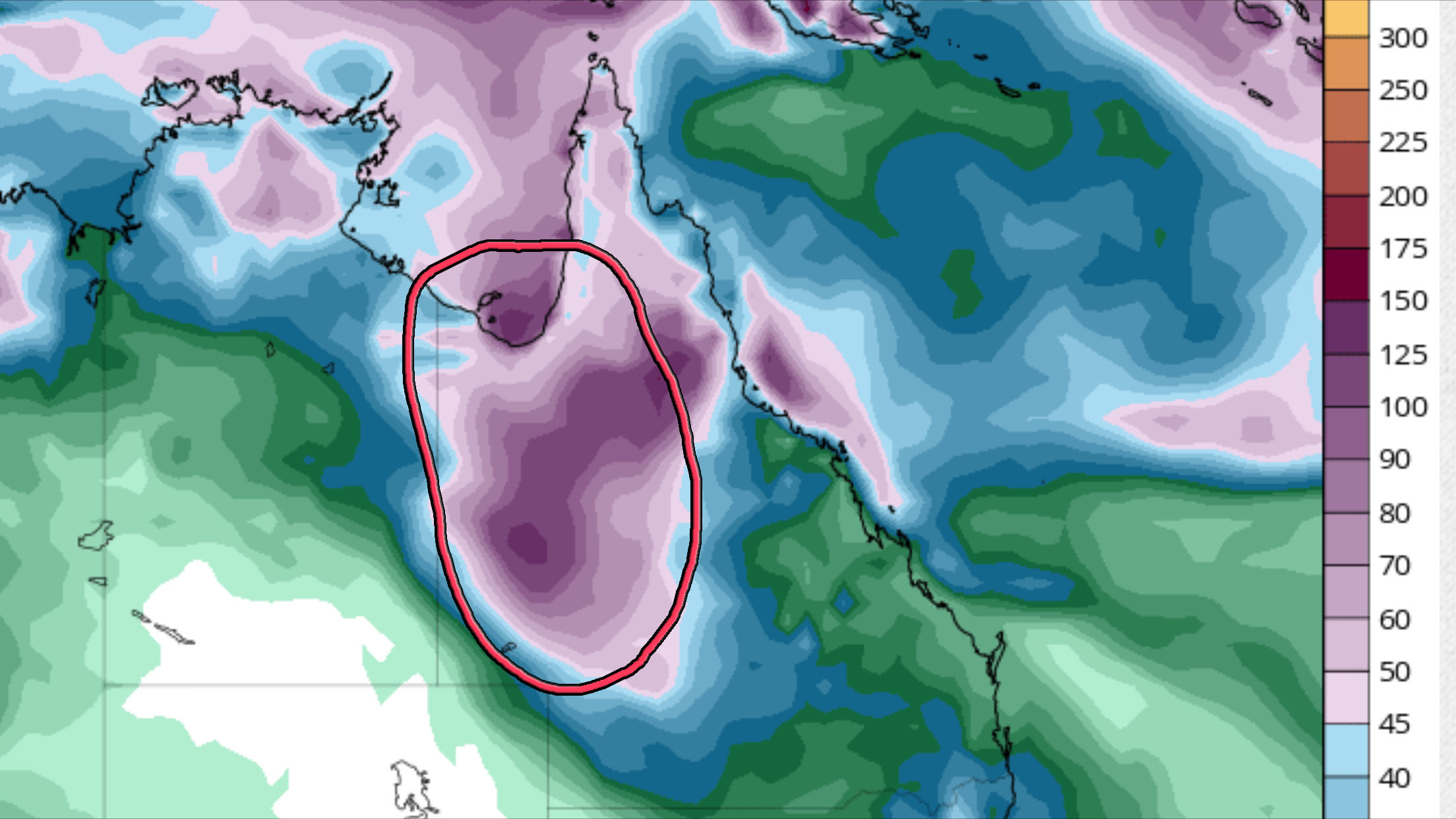 28 Feb

Low to bring Heavy Rain to North West & Western QLD
Models are coming on board for North West and Western QLD to see a low pressure system move through the region delivering heavy rain of 100-200mm and severe storms over the coming days! Above image via Tropicaltidbits 6 day rainfall accumulation.
[wp_ad_camp_1]
Its been rather wet for the majority (not all) of Eastern and Central QLD lately, with the North West and West largely missing out. However, over the next 24-48 hours, global models are indicating that a weak low is expected to develop either over land in the far North West of the State or over the far Southern Gulf waters. This low between Friday and Sunday is expected to move South into Western QLD and strengthen with all models indicating this before moving NW into the NT next week. This will allow the low to draw in significant moisture over North West, Northern Inland and Western QLD leading to large areas of instability leading to rain areas and storms.
[wp_ad_camp_3]
Due to the strengthening factor of the low and the high moisture content, any storms that do develop have an increase risk of becoming severe with damaging winds and heavy rain that will likely cause flash flooding. However the focus will be mostly on the rainfall totals. Models in general are indicating between 100 and 200mm across the next 5 days (Thursday to Monday) through areas North of Boulia and West of Julia Creek / Longreach. There is the potential for higher falls under any storms too. If these widespread totals were to occur, then we could see a rise in rivers and creeks across the region including the Leichhardt River and possibly even the Diamantina. Flash flooding is also highly likely, especially under storms.
[wp_ad_camp_1]