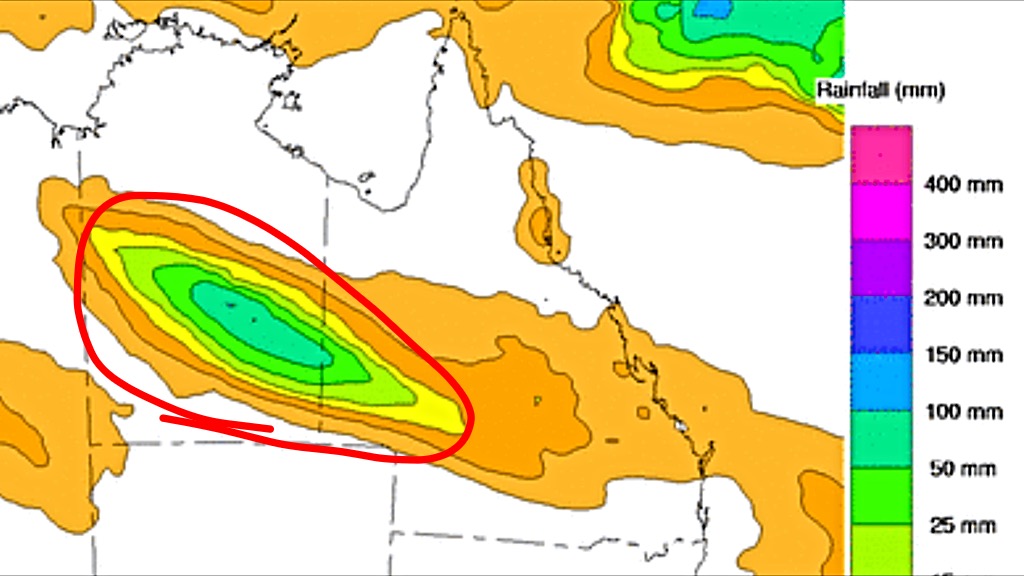 08 Jul

Mid Winter Flood Watch For Parts Of Central Australia

[wp_ad_camp_2]
Issued Saturday 7th July 2017.

A mid Winter drenching is forecast for parts of Central Australia with a flood watch issued in the Northern Territory! Widespread totals of 25 to 50mm with isolated totals of 50 to 100mm are expected to fall during the next 48 hours over Central and South East parts of the Northern Territory. Above image: 4 day rainfall forecast via BOM.
The Barkly and Simpson Districts are forecast to receive the heavy rainfall which may lead to flooding causing road closures. Due to these remote areas being flood prone, communities may become isolated this week until water recedes and the dirt roads dry out. The heaviest rain is also forecast to fall between Alice Springs and Tennant Creek on Sunday. Good rainfall is also expected on and around Jervios Station which is located 300km to the North East of Alice Springs and 350km West of Boulia QLD. Travelers and tourists in these areas need to be very mindful of forecasts and have either an alternate travel plan or wet weather isolation plan if the situation deteriorates.
[wp_ad_camp_4]
Parts of far Western QLD around Boulia, Bedourie and Urandangi may see around 10 to 20mm from the system and while this doesn't seem much it's actually up to twice their monthly average for this time of year.
Jervios Station hasn't recorded any rainfall in the past 4 months when 28mm fell at the start of February so this rain will certainly be welcomed. Boulia hasn't recorded any useful rainfall since January so they will be pretty desperate for anything the clouds can offer.