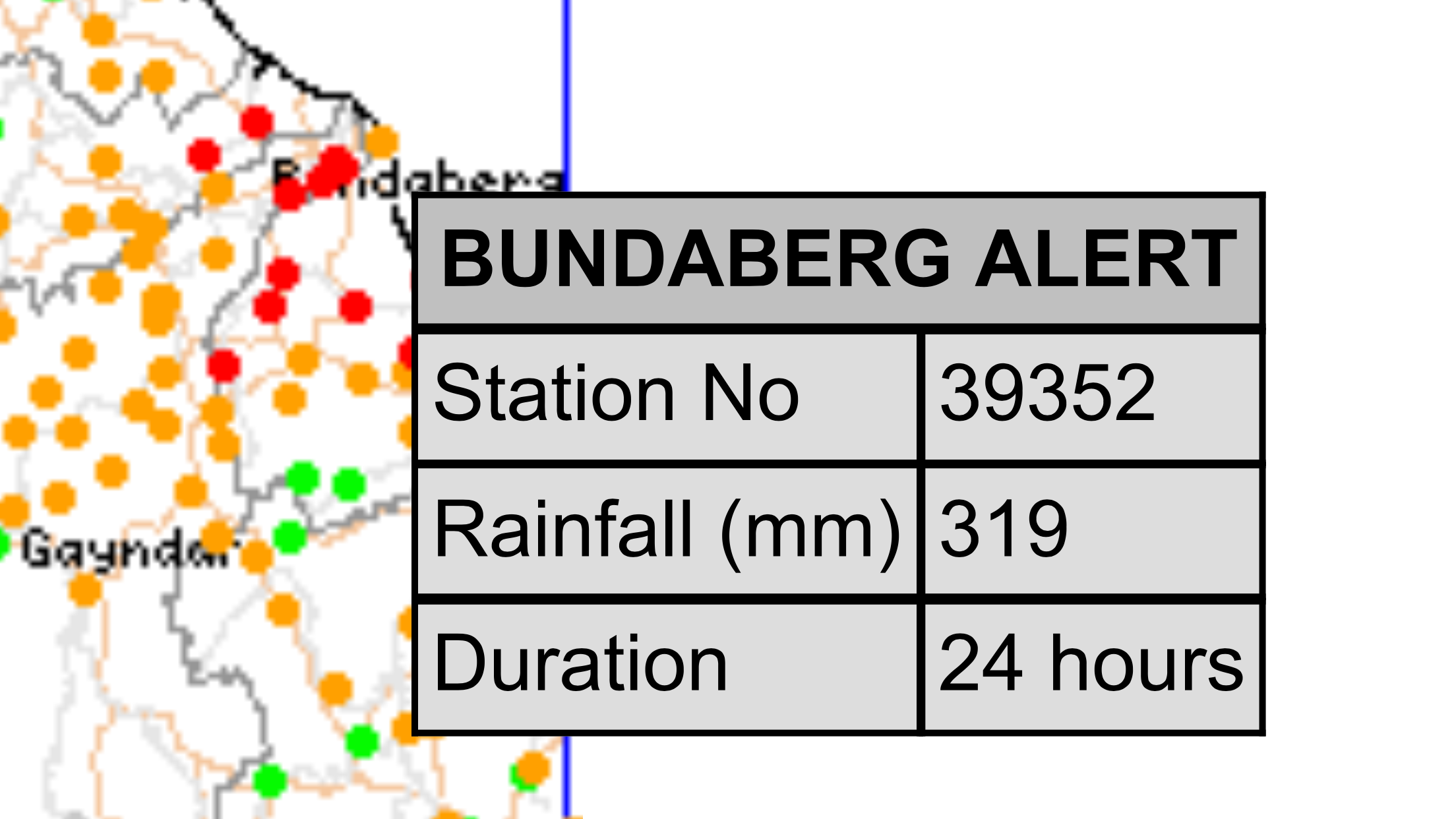 03 Oct

October Records broken in the Biggest Deluge since Debbie
Over the past 2 days, South-East QLD, the Wide Bay and Burnett, the Central Highlands and parts of the Capricornia along with some isolated parts of Southern Inland have been blessed with their highest rainfall since Cyclone Debbie… for some its been even longer!
CLICK HERE TO BECOME A HIGGINS STORM CHASING SUBSCRIBER
The rain began over the Central Highlands on Sunday and into Monday morning where most places picked up what was forecast. Scattered falls of 50-100mm were recorded between Emerald and Roma / Injune and isolated falls of 100mm+ were also seen. The better falls for the "day" (being 9am Sunday to 9am Monday) were Belyando Crossing (153mm), Castle Creek at Theodore (134mm) and Peakvale (111mm). Peakvale also managed an impressive 93mm in just 3 hours. Emerald picked up 66mm (highest daily total since July 2016), as well as Benaraby (South of Gladstone) scoring 90mm.

The more severe weather, as expected, came through on Monday and putting aside the 3 waterspouts which came ashore as tornadoes (1 at Avenell Heights, Bundaberg, 1 at River Heads and 1 follower confirmed over Western Fraser Island), Bundaberg copped an absolute hammering under a convergence zone which saw torrential rain lasting for up 6-12hrs.
Most areas picked up what was expected, with widespread falls of 50-100mm+ over the Sunshine Coast, 40-80mm over large parts of South-East QLD and 50mm+ over the Wide Bay. The impressive totals, which were hinted at by models up to 4 days ago, occurred over the Fraser Coast between Bundaberg and Tewantin.
• Bundaberg Alert 319mm (up to 286mm in 6hrs)

• Woodgate 303mm (193mm in 3hrs)
• Bundaberg South 288mm (249mm in 6hrs)
• Woodgate Store 276mm
• Bundaberg Township 239mm (214mm in 6hrs)
• Moorlands 169mm
• Branyan 163mm
• Cordalba 148mm (110mm in 3hrs)
• Noosa Heads 129mm
• Ghost Hill 126mm
• Black Swamp 124mm
• Pacific Heights 124mm
• East Booyal 119mm
• Gregory River 119mm
• Poona Dam 118mm
• Coolum West 114mm
• Doonan Creek 112mm
• Leesons 112mm
• Bli Bi 108mm
• Wappa Dam 107mm
• Lake Cooroibah 106mm
• Hervey Bay 105mm
• Bucca Weir 104mm
• Horse Crossing (South Stradbroke Is.) 104mm
• Bidwell 101mm
• Yandina Creek 101mm
• Tewantin 100mm
Its worth noting, the Bundaberg AWS total of 239mm has smashed the October Record of 199.6mm. Its also the heaviest total Bundaberg has seen since January 27th, 2013 when only 13mm more occurred. Hervey Bay with 105mm has also broken its October Record (albeit a short list of records to go off) and its had its heaviest daily total since January 27th 2013 as well. Its also worth mentioning that there have been several unofficial totals around the Bundaberg to Woodgate area of 350-400mm+. This is highly possible given the circumstances.
Maryborough with 91mm saw their highest daily total since January 2016, Brisbane (30.4mm) highest since Cyclone Debbie, Maroochydore (88mm) highest since 2 weeks before Debbie. Gympie (48.8mm) highest since Debbie and the list goes on and on…
Its also worth mentioning that some places didn't quite live up to expectations. The Darling Downs, despite always being forecast to receive some of the lower totals of this event, didn't really pick up much more than about 15mm unless you were over the Southern Downs near Goondiwindi. Despite good falls of 25-50mm over the Gold Coast, the general falls didn't quite live up to the 50mm+ potential that models were showing up to 48hrs out.