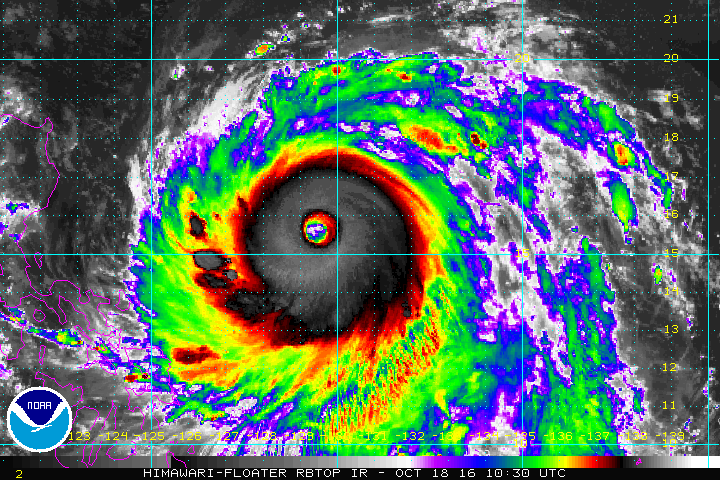 19 Oct

Philippines brace for Haima – the STRONGEST Typhoon of 2016

Super Typhoon Haima is now the strongest Typhoon of 2016 comfortably sitting above Category 5 'Super' status. Above image of Haima Tuesday night (AEST) via NOAA 

Even many days before Haima was even a low pressure system in the Western Pacific, models had it pinned down as the strongest Typhoon for 2016. In one of those rare occurrences, very little has changed between then (more than a week ago) and now. The intensity has barely changed, the track has barely changed and all models have been on board.

Haima is currently a Category 5 Super Typhoon packing sustained winds of 270km/h and wind gusts to 325km/h. This comfortably sits it atop the Typhoon list for 2016 beating out Meranti which had sustained winds to 260km/h and gusts to 295km/h. It currently has a central pressure of 900hpa and with slight intensification still possible, a sub-900 pressure reading is possible.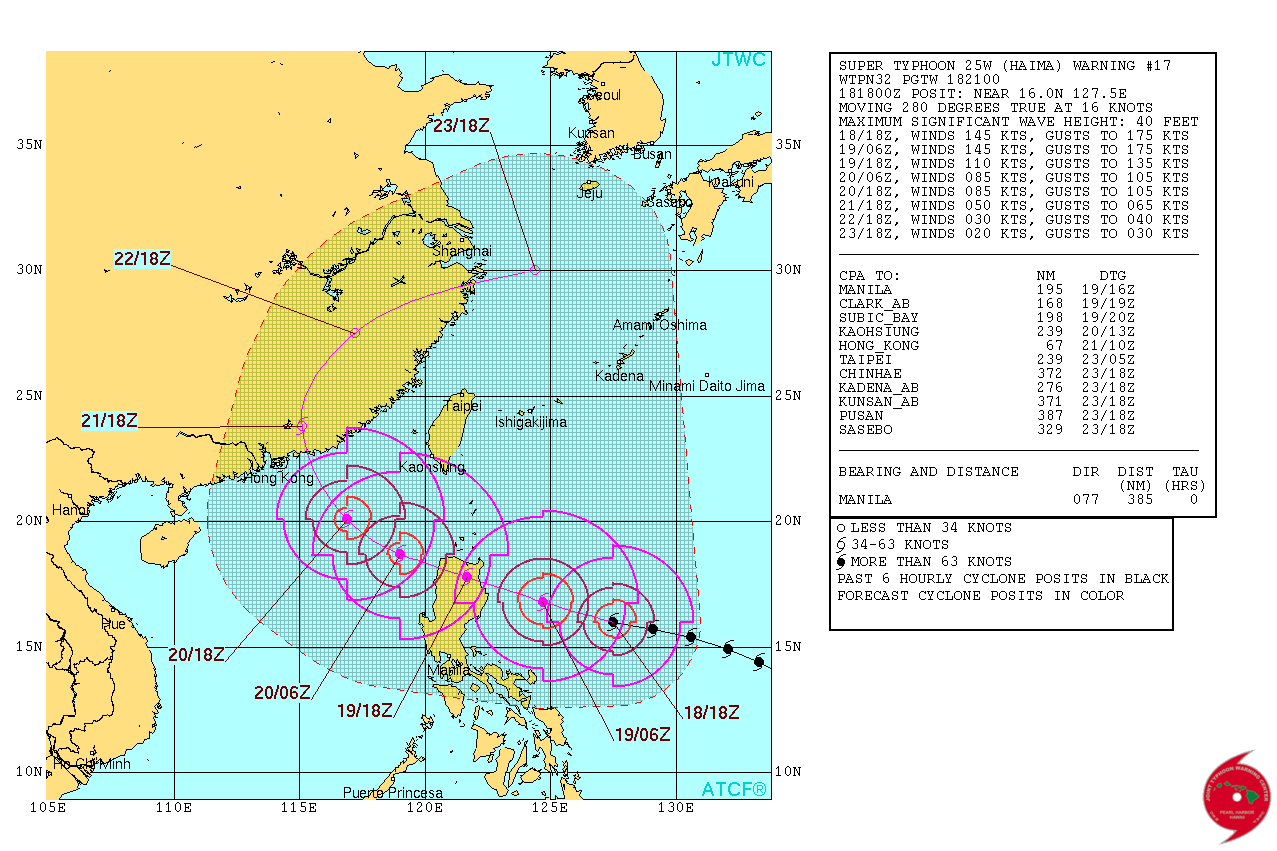 Haima is currently holding a track in which it would cross the Far North of the Philippines, across Northern Luzon district during Thursday local time. Despite some land interaction, incredibly warm seas and very low (almost non-existent) vertical wind shear will allow Haima to maintain its strength as it nears and crosses the Coast. A very dangerous storm surge is highly likely to occur which will inundate communities along the Coastline (of which there are thankfully very few) while widespread falls of 300mm+ are likely to occur across Northern Luzon and isolated falls of up to 600mm are possible. This will lead to significant flooding, mud and land slides which will be somewhat escalated courtesy of Typhoon Sarika dumping more than 500mm on some areas less than a week ago. Flooding will no doubt inundate and isolate towns causing a threat to human life. Very destructive winds of more than 250km/h with gusts to more than 300km/h are likely leading to power outage and  significant structural damage. While an added threat of possible Tornadoes with any thunderstorms cant be ruled out.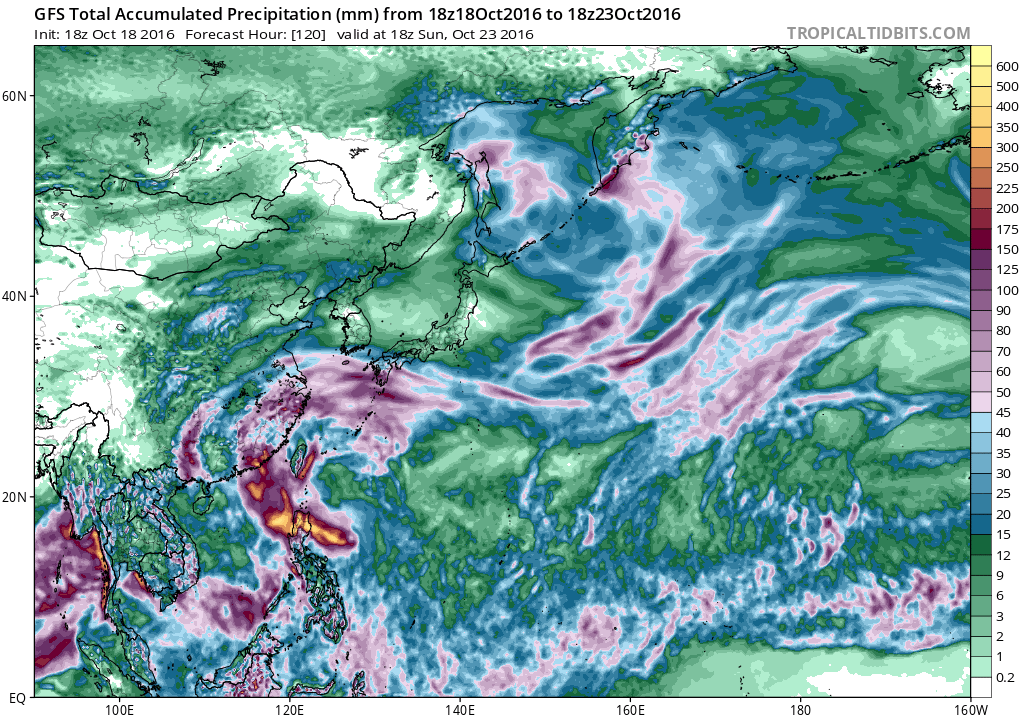 Thankfully a lot of the Northern Luzon region is jungle with next to nobody live there, but outside of the jungle there are dozens if not hundreds of vibrant communities in the path of this monster, along with all of those living on offshore islands who are vulnerable. We hope that all remain safe during this time!