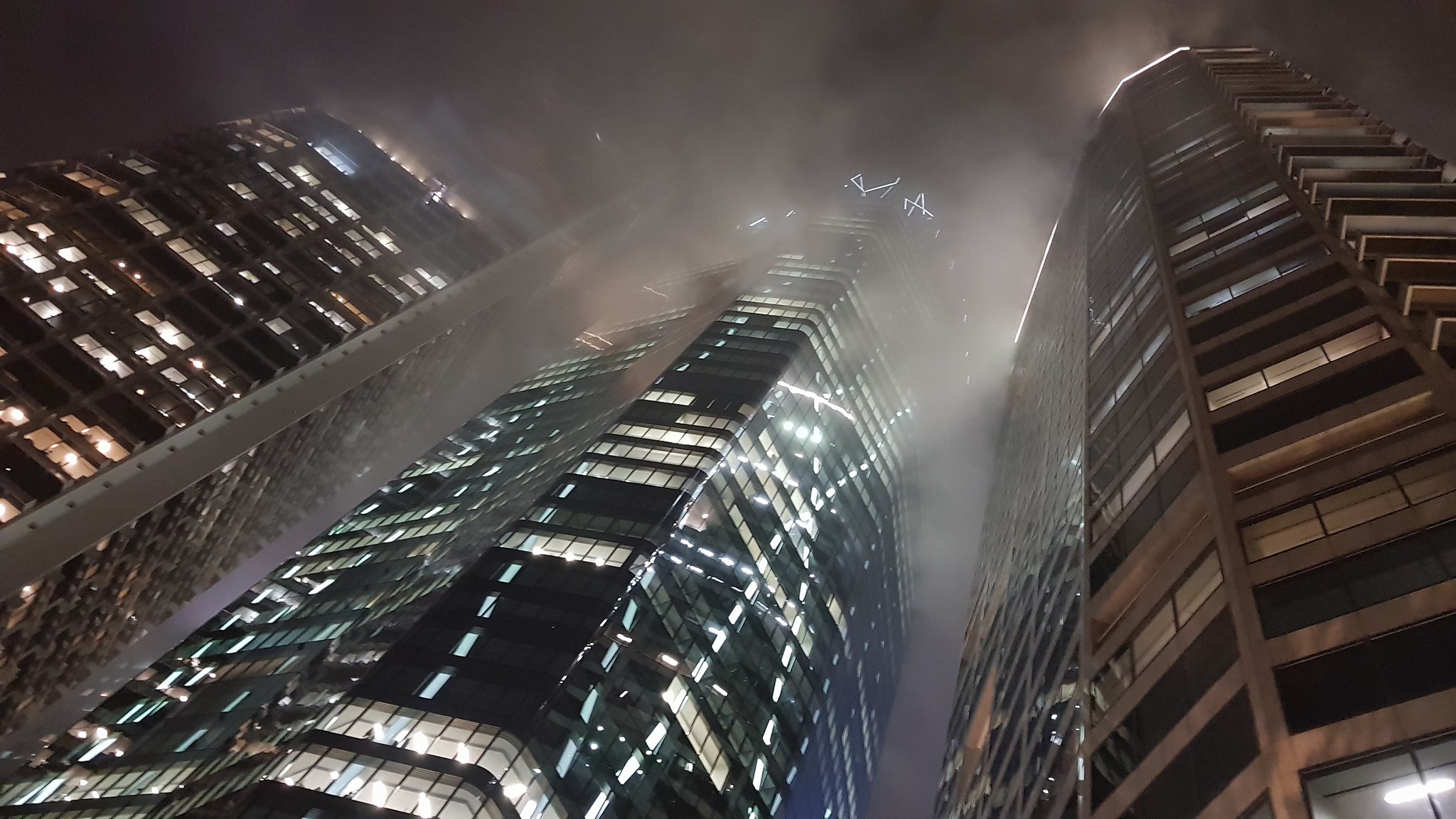 08 Jul

Rare Phenomenon covers South-East QLD & Brisbane City
A rare phenomenon swept Brisbane yesterday creating the perfect opportunity for those out and about to grab snaps. Above image via Geoff Locke

The phenomenon is simply known as very low clouds… it doesn't sound exciting or interesting, but it only happens about once a year and those in Brisbane City got a first hand glance of it. It appears as fog, and many people messaged into the page asking about the "fog that was lingering" but in reality it was an usual and specific combination that allowed for cloud bases to drop to as low as 100m in some places, and even lower in others as the evening progressed. The process is simple, but its very specific in the process of which it occurs.

Morning rain and storms hit Brisbane and much of South-East QLD during Friday morning which allowed for low level moisture to linger for much of the day as it became trapped under thick cloud and wasn't allowed to evaporate. As the day progressed, the sun struggled to peak through and this allowed the second chain in the process to occur and that was cold temperatures. Brisbane experienced its coldest day in 3 years yesterday and it doesn't matter if it wasn't cold in reality… for the region, it was. The increased moisture caused by showers in the atmosphere allowed for the third chain in the process to occur and thats where the increased moisture mixing with cooler temperatures and surface humidity allows clouds to descend and act as fog.
Click below to view the image carousel featuring several images sent in by followers from across the region.
The cloud coverage was so thick that only the tops of Brisbane's highest buildings were visible at Mount Coot-tha, the Airport experienced heavy delays and commuters required headlights in the middle of the day to drive on some of the most open roads in the region. Its not often this occurs, as stated above, but when it does – some of the photos are simply breath-taking.