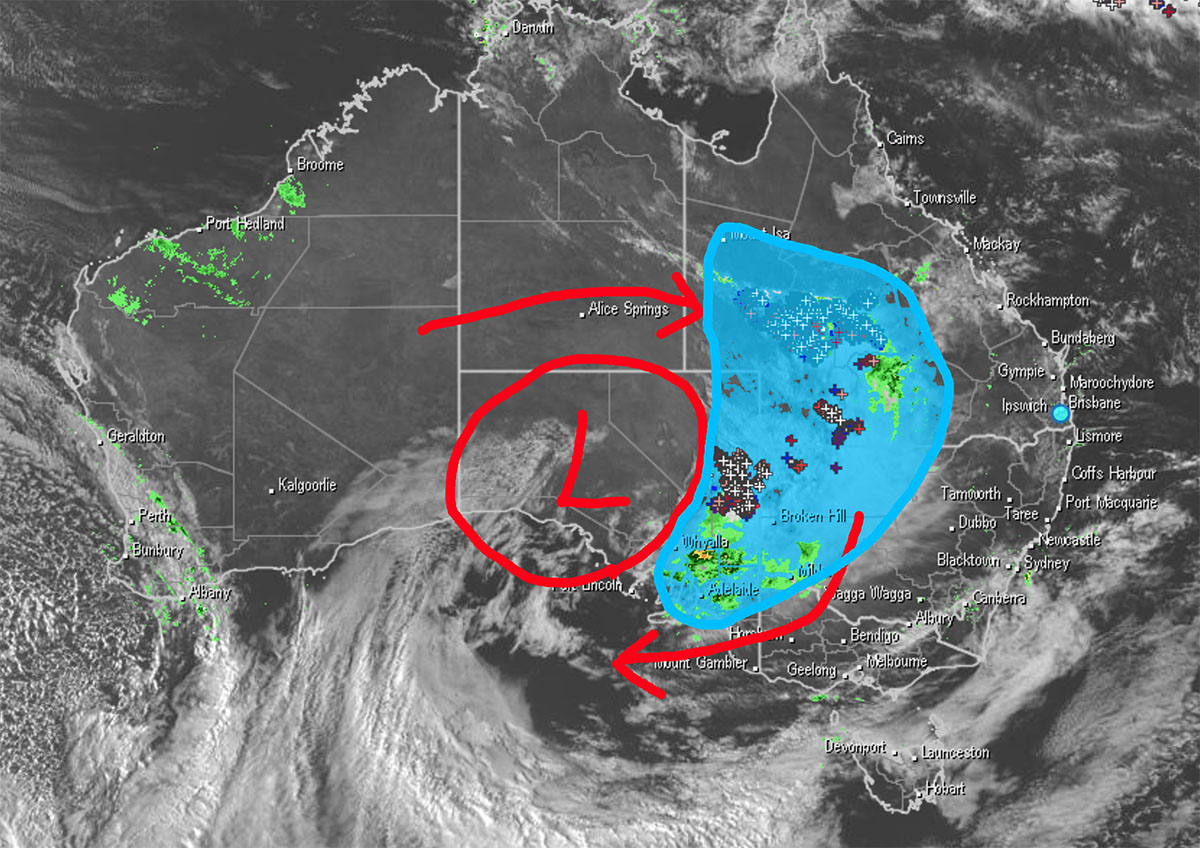 19 Sep

Record Rain & Storms September 2020
Issued 19th Sept 2020. Above image via Weatherzone.com.au
Some incredible rainfall totals over South West QLD and rural parts of SA over the past 24hrs from Friday to 9am Saturday 19th September!
* Marree (SA) 93mm – NEW September daily record
* Vergemont Creek (QLD) 74mm
* Ballera Gas Field (QLD) 51mm
* Woomera (SA) 41mm – NEW September daily record
* Stonehenge (QLD) 40mm
* Windorah (QLD) 31mm – Wettest September day since 1943 (77 years)
* Boulia (QLD) 27mm – Wettest September day since 1926 (94 years)
* Roxby Downs (SA) 25mm – NEW September daily record
Note: The 93mm in 24hrs at Marree is not just a daily record, but the individual day has broken the previous monthly record too.
SATURDAY RAIN & STORM FORECAST: A cut off low is located over South Australia which is slow moving (red circle). A trough from the low extends through Western QLD, Western NSW, North West Victoria and Eastern SA (blue shaded area). This trough is producing widespread rain with scattered thunderstorms – many thunderstorms are SEVERE with heavy rain, flash flooding and damaging winds. Large hail is possible in some of the strongest storms. September rainfall records have been broken with more likely to follow today.