Issued 1st August 2019. At the end of May we mentioned the Southern Annular Mode also known as the Antarctic Oscillation. It delivered big snow dumps on the Alps, snow on the Central and Northern Tablelands of NSW with snow even recorded in Queensland. During the second and third week of August, SAM is confidently forecast to dive into deep negative values! In fact it is expected to reach double the negative values we seen in early June. Brace yourselves for much more freezing, cold, windy weather and snow across South East Australia. The cold weather and frosts will also reach well into Queensland where snow can't be ruled out! Above image via Hotham Alpine Resort.

The forecasting range for SAM is relatively short at only 2 weeks ahead but it is far enough to gauge a trending pattern. Models are confident in a huge negative dive next week. This will allow for an increased number of deep polar low pressure systems to impact Australia and thats exactly what the pressure, temperature and snow charts are showing. Below image showing the SAM / AAO past observations (black line) and 2 week forecast via CPC. Circled in red is the deep negative forecast values for next week.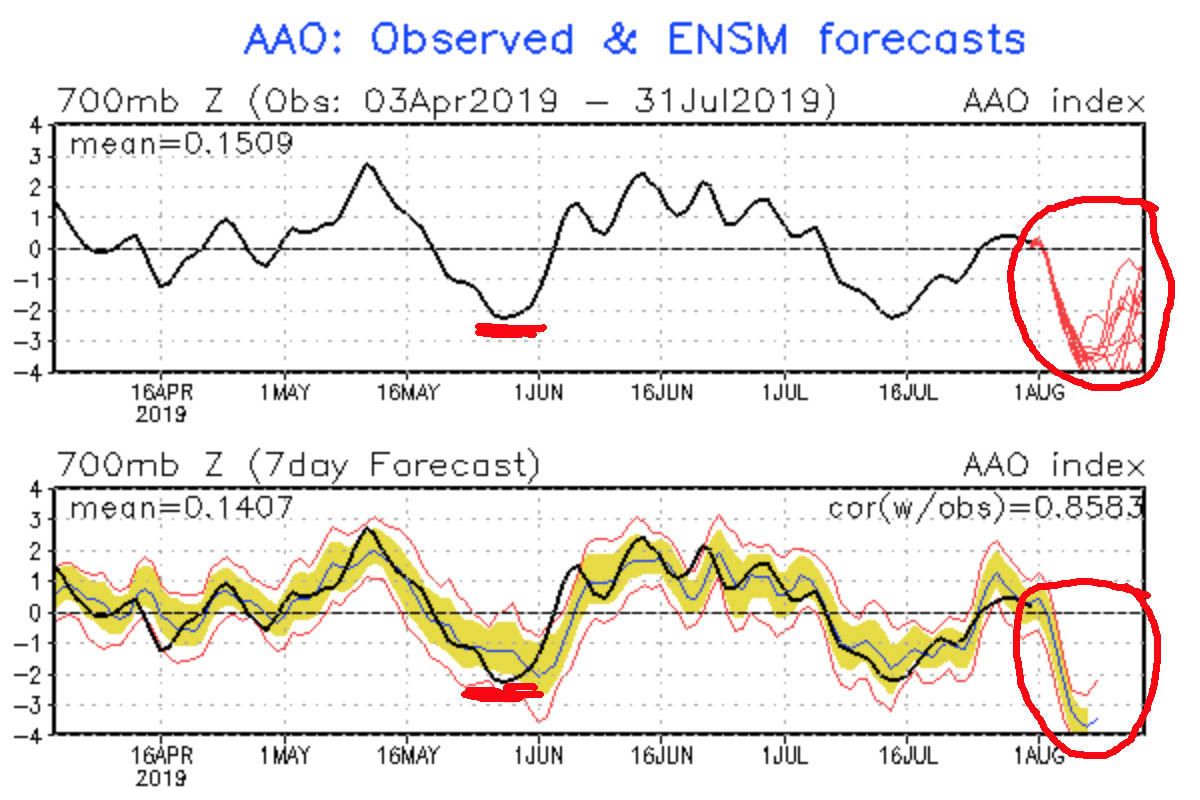 So what should we expect? A period of frequent very strong cold fronts, multiple polar lows, big snow dumps on the Alps and Tasmania with blizzard conditions. Snow an increased risk across Central and Northern NSW possibly reaching QLD. Increased rainfall across South East SA, Victoria and Tasmania. Very strong cold winds across South East Australia with increasing frosts and some severe frosts. In general a big finish to Winter. Below image: 2nd week snow forecast via GFS / Tropical Tidbits showing big snow falls on the Alps and Tasmania with snow on the Northern and Central Tablelands of NSW.


A huge polar low system is currently forecast to hit South East Australia from Thursday 8th to Sunday 11th August. It could bring widespread damaging winds, rain, very cold conditions, a big Alpine snow dump with snow extending further North across the ACT and NSW. That will be followed by widespread frosts. Some peaks could be looking at up to 1 meter of snow just from this first system alone.