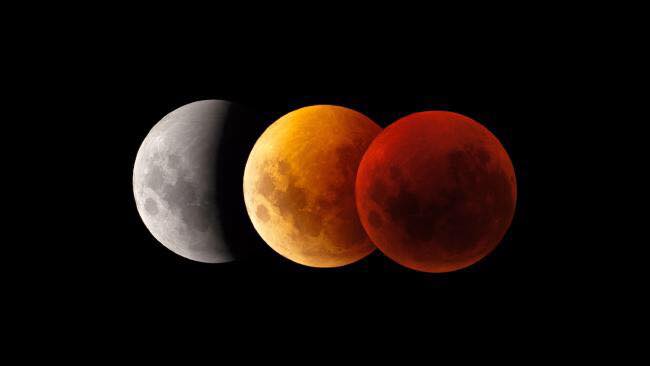 30 Jan

Super Blue Blood Moon Total Lunar Eclipse for Australia!
Australia is set to have a front row seat to one of the rarest events astronomers have come to know. A very rare, super blue blood moon lunar eclipse. Its an event that is lucky to occur once every 1 to 2 generations and tomorrow night is that moment.
[wp_ad_camp_1]
So what is it first…
The name seems a bit farfetched and made up, but its not. Its the combination of several uncommon occurrences coming together at once. A blue moon is when a full moon occurs twice in a single month (January 1/2 and January 30/31). A lunar eclipse is when the moon passes through the Earth's shadow and a super-moon is the name given when the moon's closest approach to Earth in a single orbit occurs during a full moon. All of those things are coming together at once… basically, a full moon which is occurring for the 2nd time this month, is coming as close to the Earth as possible whilst crossing through its shadow. Seeing it is as unbelievable as the name, and its something you'll never ever forget. So when can you see it?

[wp_ad_camp_3]

These are the following times per region (January 31st):
• Queensland (inc. Brisbane): Partial Eclipse: 9:48pm, Deeper Shadow: 10:30pm, Total Eclipse: 10:51pm
• NSW, VIC, ACT, TAS (inc. Sydney, Melbourne, Canberra, Hobart): Partial: 10:48pm, Deeper Shadow: 11:30pm, Total: 11:51pm
• South Australia (inc. Adelaide): Partial: 10:18pm, Deeper Shadow: 11pm, Total Eclipse: 11:21pm
• Northern Territory (inc. Darwin): Partial: 9:18pm, Deeper Shadow: 10pm, Total Eclipse: 10:21pm
• Western Australia (inc. Perth): Partial: 7:48pm, Deeper Shadow: 8:30pm, Total Eclipse: 8:51pm
Note: The majority of the event will be in the build up, it will only take 77mins for the moon to return to normal following a peak eclipse, but the "drama" won't be there. So if you cant stay up, try and at least watch the build up which is at a more reasonable hour.
[wp_ad_camp_1]
Now all of this depends on cloud coverage too. Unfortunately its not good news for many people. The majority of the NT is forecast to be covered in cloud, as is the majority of South Australia, Inland & most of Coastal NSW, NW VIC, Northern and Eastern TAS + the majority of Inland QLD. The only places really being favourable for clearer skies will be the WA W and SW Coast's, Tasmania, Central VIC and the Coastal fringe of QLD between Mackay and the Gold Coast. Its still worth going out though just in case, you will only need a 20min window of opportunity to see this event unfold.