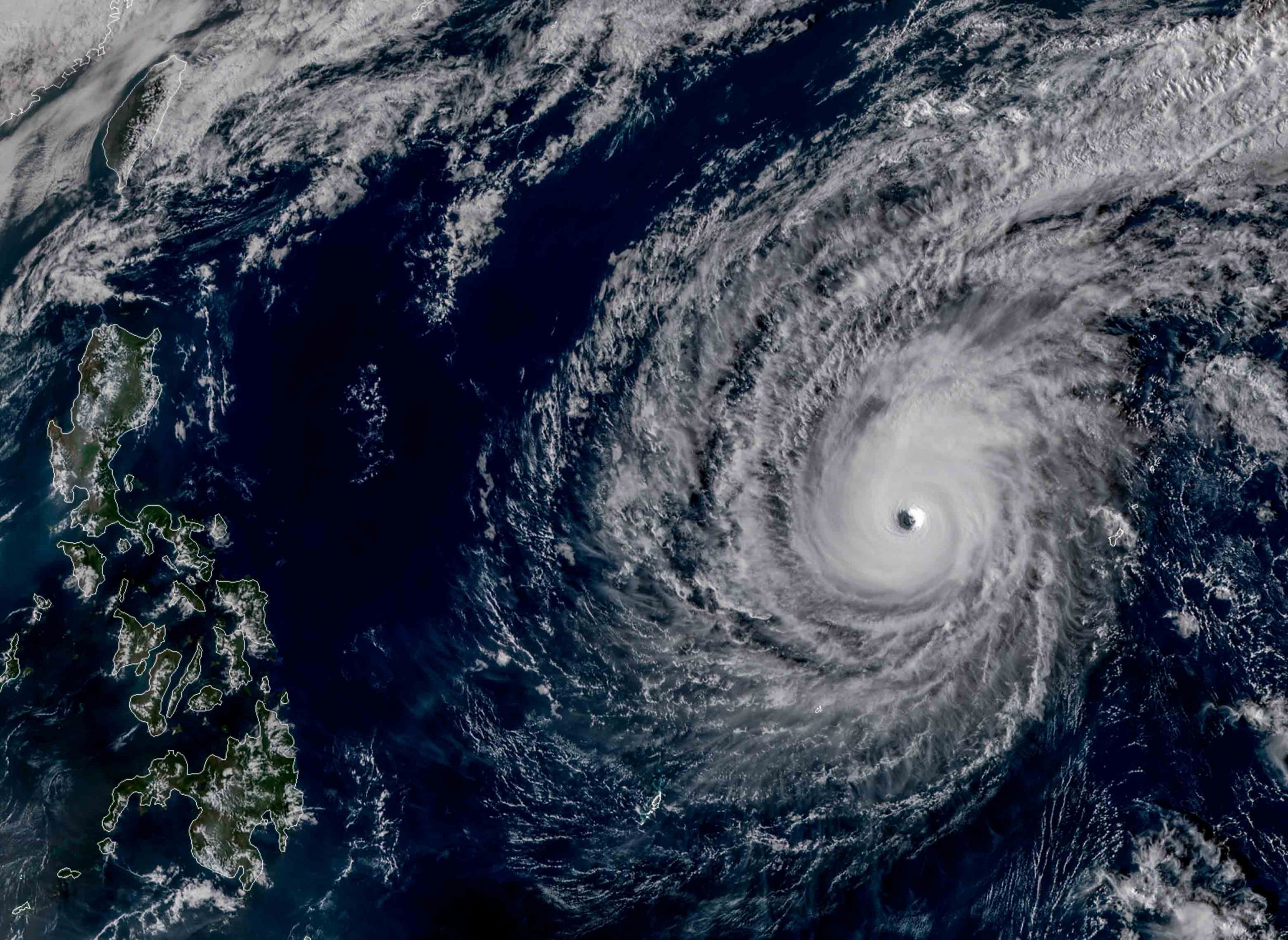 25 Feb

Super Typhoon Wutip – The Strongest February Typhoon In History!
Super Typhoon Wutip has made history today, becoming the strongest typhoon in recorded history through the month of February. Thankfully it has achieved such a feat over open waters. Above image via RAMMB / CIRA.
[wp_ad_camp_4]
Wutip has achieved history, becoming a Super Typhoon during Monday, February 25th 2019. The system is producing sustained winds of around 260km/h and wind gusts to well over 300km/h which makes it comfortably a Category 5 system but also, more importantly for history reasons, the strongest typhoon (not cyclone – specifically typhoon) for February. Such a feat has been achieved due to the fact February is virtually the complete opposite month for a typical typhoon season. To put it into perspective, this would be like Australia getting a system stronger than Cyclone Yasi in July.
[wp_ad_camp_3]
For now, Wutip is remaining over open waters and not really bugging anyone – located well North of Yap and well West of Guam. The system has a perfectly symmetrical eye wall feature which is conducive of your typical Super Typhoon. Models are in full agreement that over the next 3 days, the system is expected to be very slow moving over favourable waters. This will at least maintain the system's strength for a short period of time. Beyond the next 3 days there is a general agreement that the system will move towards either the Northern Philippines or Southern Taiwan. The good news is models are in full agreement that whatever path the system takes from Wednesday or Thursday onwards, it will enter very unfavourable much cooler waters and increased vertical wind shear which will rapidly weaken the system. Its likely to weaken so quickly that it may not even reach land as a circulation, but completely wash out.
This makes it perfect for weather lovers, weather chasers and general enthusiasts alike to admire what is simply a perfect storm in the most unlikely of situations.
[wp_ad_camp_2]