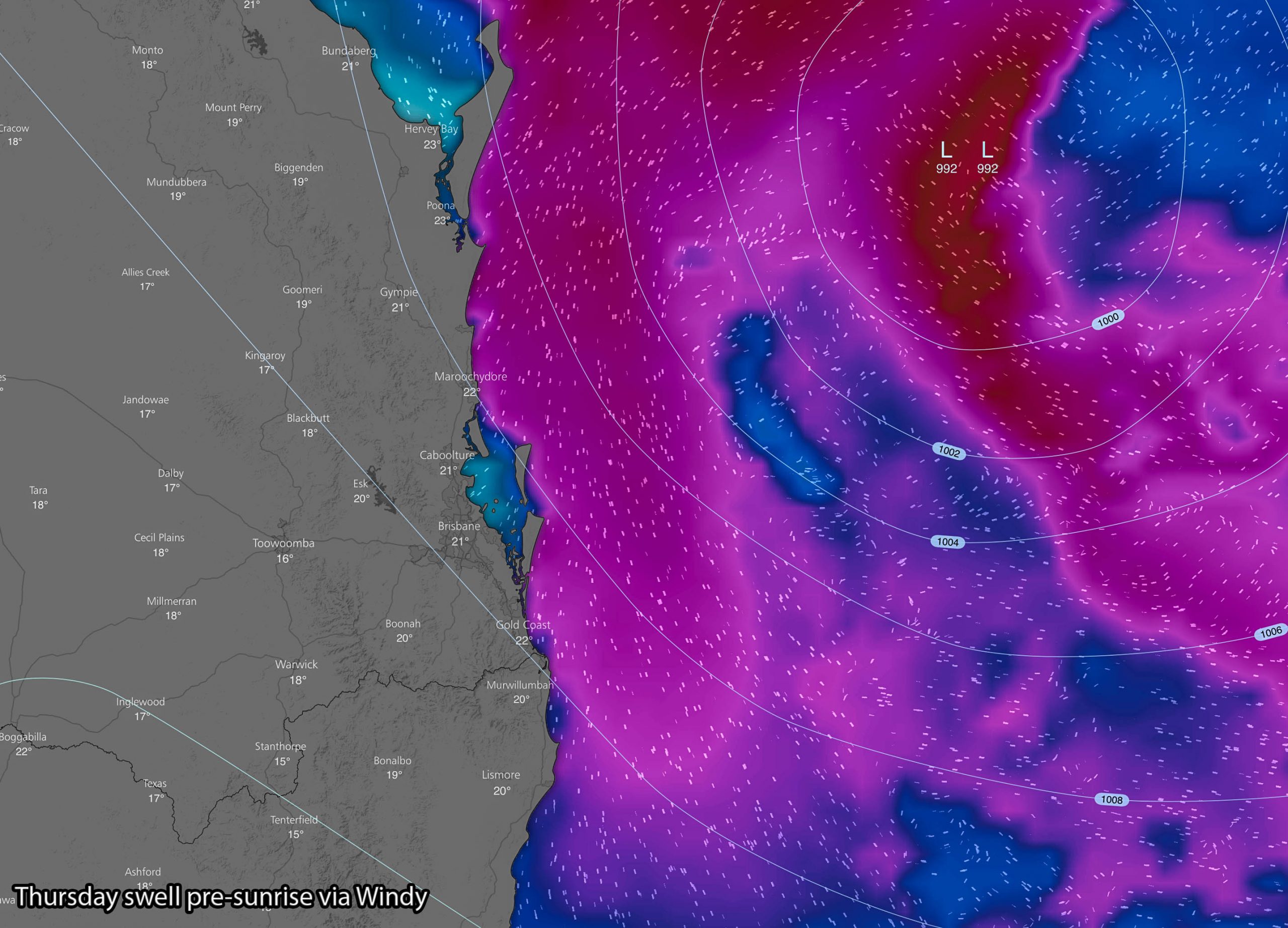 12 Mar

Swell Increase across SEQLD
This will be something that will get surfers very intrigued! As a deep tropical low / probable tropical cyclone moves South West towards the South East QLD Coast, its expected to greatly increase the sweet from anywhere South of Fraser Island to around Coffs Harbour. Regardless of where the system tracks, its likely that the swell will increase due to the overall large convective size of the system.
Conditions will probably start ok along the Sunshine Coast and Fraser Coast during Wednesday with a swell of up to around 3m and periods of 9-12 seconds. During Thursday though as the system approaches as close as its likely to get… we should see swell heights increase from Fraser Island to Moreton Island to between 3 and 4m with period's remaining around 10 seconds, while later in the day the Gold Coast and Byron should also increase to around 3m with period's of 9-10 seconds. Due to the increase wind, there is a chance it could become quite messy and choppy offshore, but for the experienced surfers there should be "enough" there to take advantage of the system.
A strong South East flow whipped up behind the system as it moves away on Friday will allow a 2-3m swell to remain across the Brisbane Bay, Sunshine Coast and Fraser Coast with lighter conditions further South.



All of this is subject to changes however… if the system was to move say 100-200km further East than anticipated then the swell may be around 20-30% lower, if the system was to move closer… then models are indicating up to 5-6m near the core. It is advised that only experienced surfers take advantage of this, as conditions may be bad enough to close beaches and create treacherous conditions, something that inexperienced surfers could snuggle with.