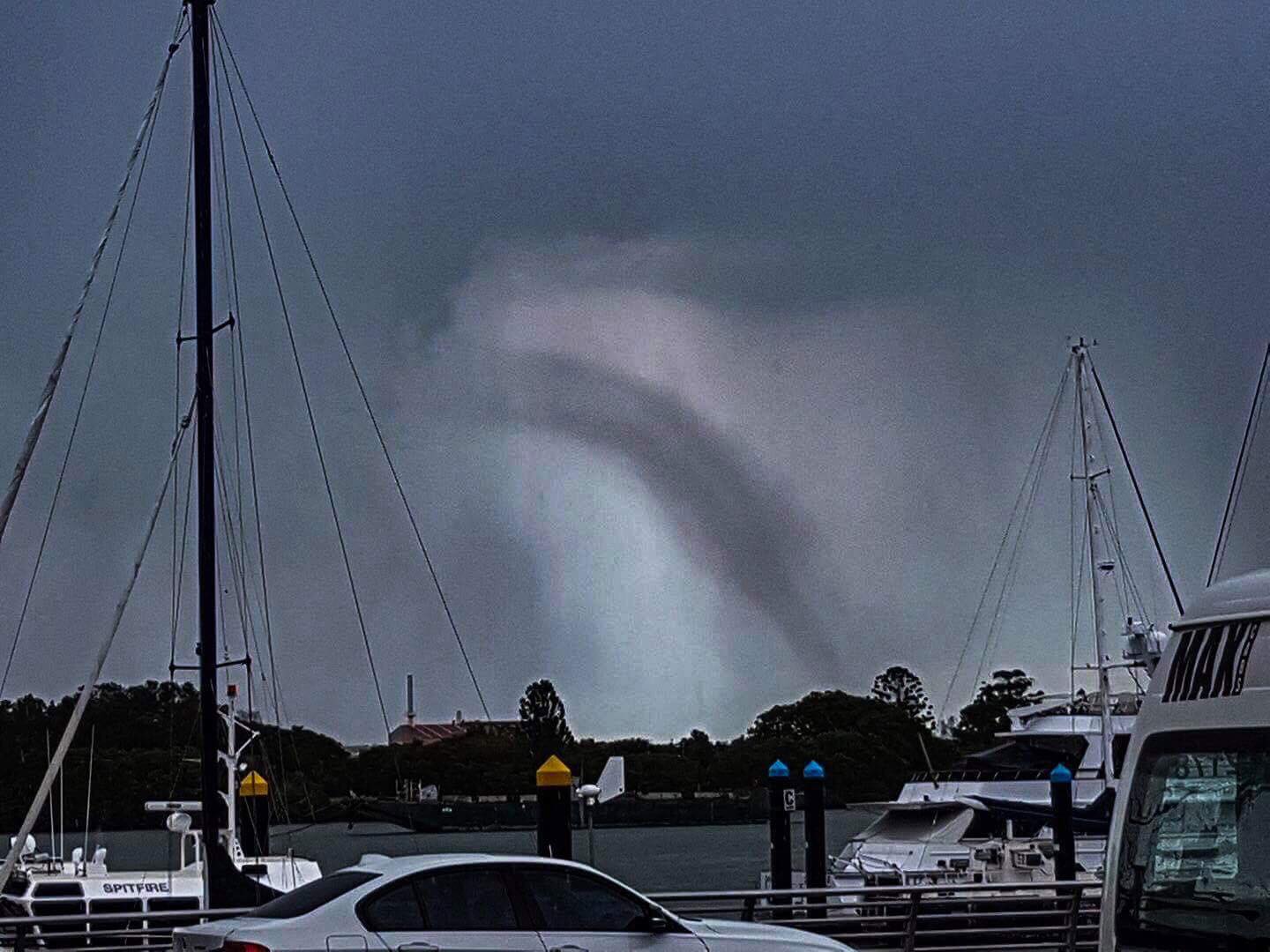 17 Mar

Tornado hits Brisbane Airport!
A tornado has touched down very close to Brisbane Airport as several thunderstorms sweep through South-East QLD on Friday afternoon. Above image via Matt Houston
A small thunderstorm developed West of Algester, SSW of Brisbane City around 1pm on Friday afternoon. The cell developed and intensified quickly as it interacted with very warm temperatures (up to 36ºc) and high humidity (dew points between 17 and 22ºc). Heavy rain was the predominant threat as it swept through the City with intense winds also locally reported.
[wp_ad_camp_1]
It wasn't until the cell entered North-Eastern Brisbane and neared the Airport that it developed into a Supercell with a rotating updraft and base feature. The Supercell then attempted to spawn a funnel cloud near Brisbane City which lead to several people in the area videoing the phenomenon trying to unfold. As it neared Brisbane Airport, it interacted with a sea breeze front perfectly that for rotation to become tight enough that a tornado was able to develop.
[wp_ad_camp_2]
The tornado touched down very close to Brisbane Airport with debris being observed. Debris including car windows being smashed, trees being snapped and uprooted as well as carports being smashed. Video has also emerged from both Eagle Bay and the Aviation centre of the Tornado physically being on the ground along with footage from Clontarf looking back towards the Airport region. As the cell moved over the Bay towards Redcliffe, a wall cloud which signifies the cell being a Supercell was observed from Margate.