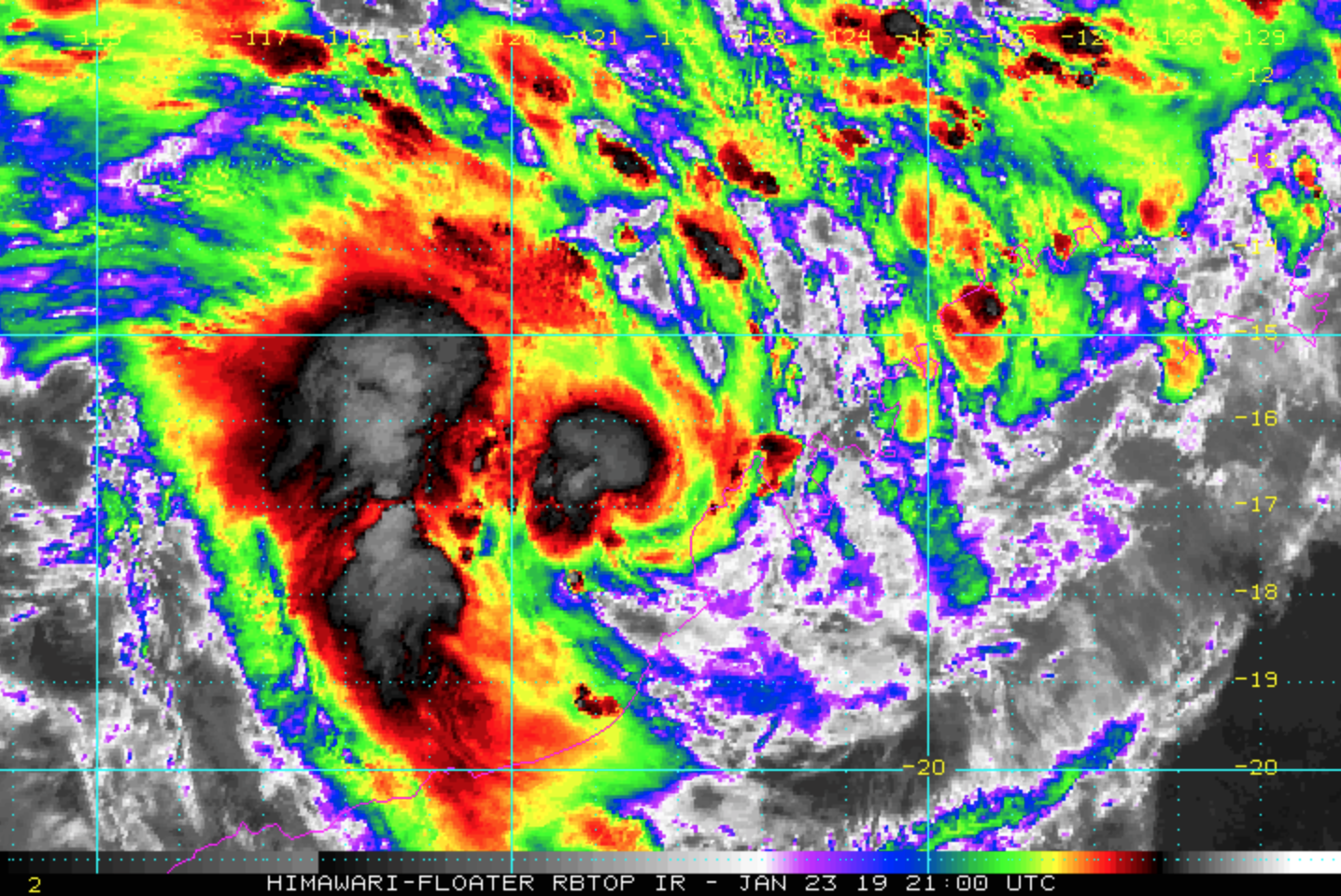 24 Jan

Tropical Cyclone Riley named off WA
Tropical Cyclone Riley has now been officially named off the Western Australia Kimberley Coast this morning after intensifying overnight. The system has the potential to become a Severe Category 3 strength system over the coming days!
[wp_ad_camp_1]
Tropical Cyclone Riley (boy name not a girl name), has been named West to North West of Broome during the early hours of Thursday morning. Riley becomes the first system for Western Australia during the 2018-19 Australian Tropical Cyclone Season – a very late start for the usually early WA systems. The system is remaining a fairly weak system but has been gradually intensifying for a number of days now, at a steady pace. Overnight, increased convection and a slightly more favourable environment allowed the system to become a Category 1 cyclone.
[wp_ad_camp_3]
Over the coming few days, the system is expected to remain well off the WA Coast as it tracks West to South West. In saying that, its also expected to increase in strength, up to around Category 3 strength by the weekend. Given the positioning of the system, its expected to be nothing more than a fish cyclone really… but it still could allow for an increase in monsoon storm activity over the Kimberley and Pilbara along with the onshore flow "possibly" producing some scattered showers across these same areas.
[wp_ad_camp_4]