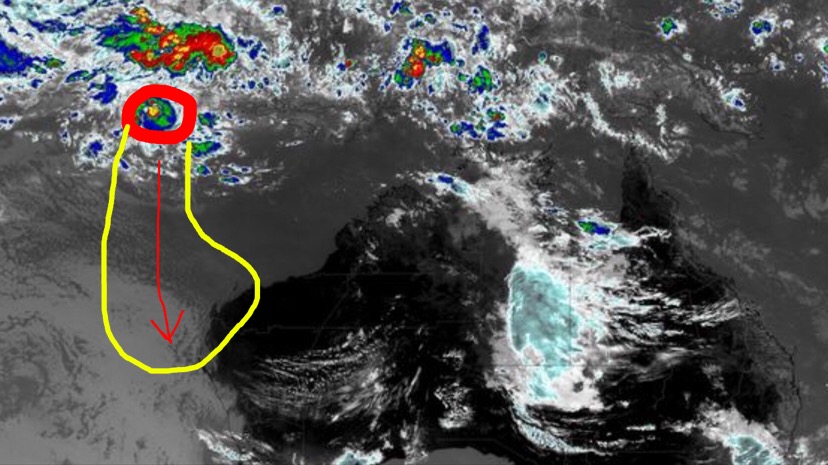 27 Nov

Tropical Low / Cyclone To Develop In Australia This Week!

[wp_ad_camp_2]
Issued 27th November 2017.

The first Tropical Low and potential Tropical Cyclone for the Australian region this season is currently developing in the Indian Ocean near Java, Indonesia. Above satellite image of the tropical disturbance via BSCH at 10am 27th November 2017. We have drawn the current likely forecast track in red and area of track uncertainty in yellow.
On Monday, Tuesday and Wednesday the system is forecast to continually increase in strength becoming a Tropical Low. The initial track is towards the East offshore from Java before making a turn towards the South by late Wednesday into Thursday. At this stage any damaging impacts from the system are likely to miss Christmas Island with general rain and storms expected.
On Thursday the system is forecast by a number of global models to have developed further into a Tropical Cyclone while moving towards the South across the Eastern Indian Ocean in a general direction towards Western Australia.
[wp_ad_camp_4]
The system is expected to remain relatively small and compact in size though data also suggests it could reach a severe category 3 system with winds to 165km hour towards the end of the week.
Direct impacts on the Western Australian coastline are possible but uncertain at this stage. Interests in WA and offshore should closely monitor further forecasts and warnings this week.
[wp_ad_camp_4]