---
Issued 21st January 2019.

The monsoon trough is becoming active this week across Northern Australia with a number of Lows and even a Cyclone forecast to develop.
Queensland and Western Australia are expected to be in the firing line later this week as Tropics fire up with a 3rd round of cyclonic activity this season.
Western Australia has failed to see a cyclone or tropical low so far while Queensland has had 2 systems. During the week the tropical low near East Timor is forecast to track South West while intensifying. There is an increased risk towards the end of the week that favourable conditions will see a cyclone develop off the Kimberly Coast before possibly crossing the Pilbara Coast.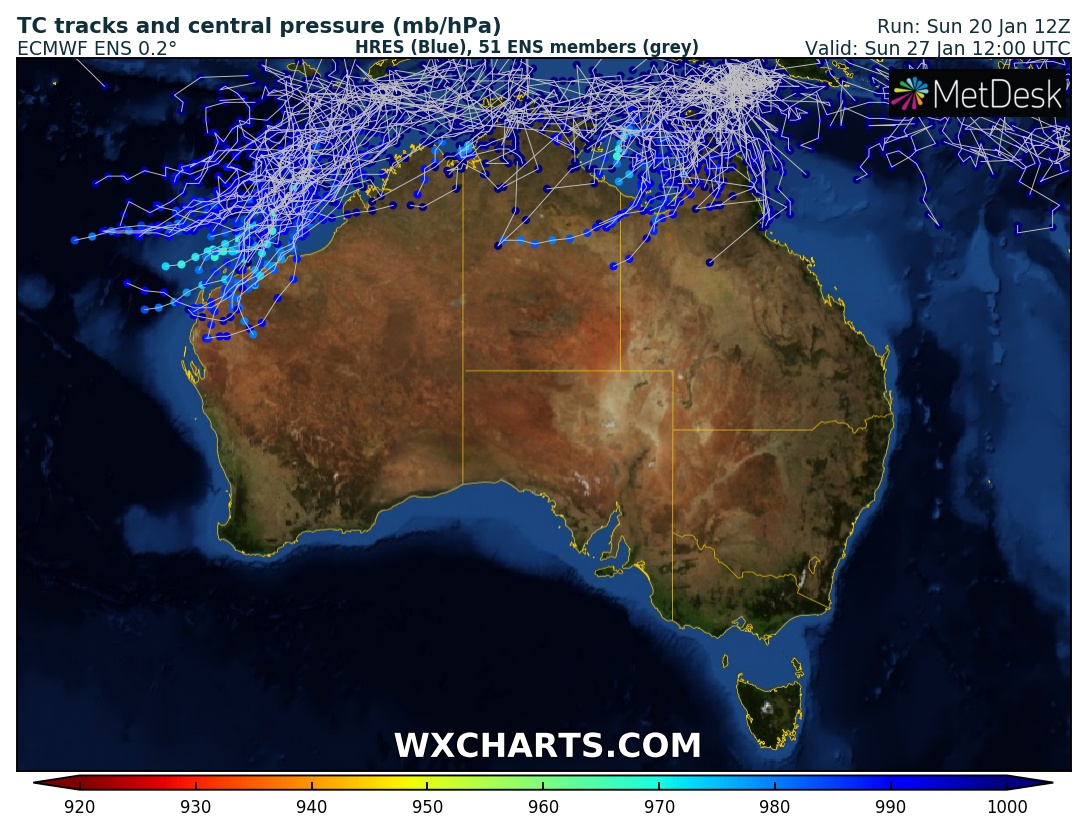 Meanwhile a weak tropical low is developing over far North Queensland.

The system is forecast to intensify across the Peninsula district during the week. Global models currently suggest there is a 50% chance the system will develop into a cyclone provided it goes into open waters such as the Gulf Of Carpentaria or Western Coral Sea.
Data from the worlds leading 3 models ECWMF, WRF and GFS indicate the system may move South down the coast as far as Townsville. We will continue to monitor the situation with Tropical Low and or Cyclone forecasts and maps issued on our premium membership service.
To subscribe click here!