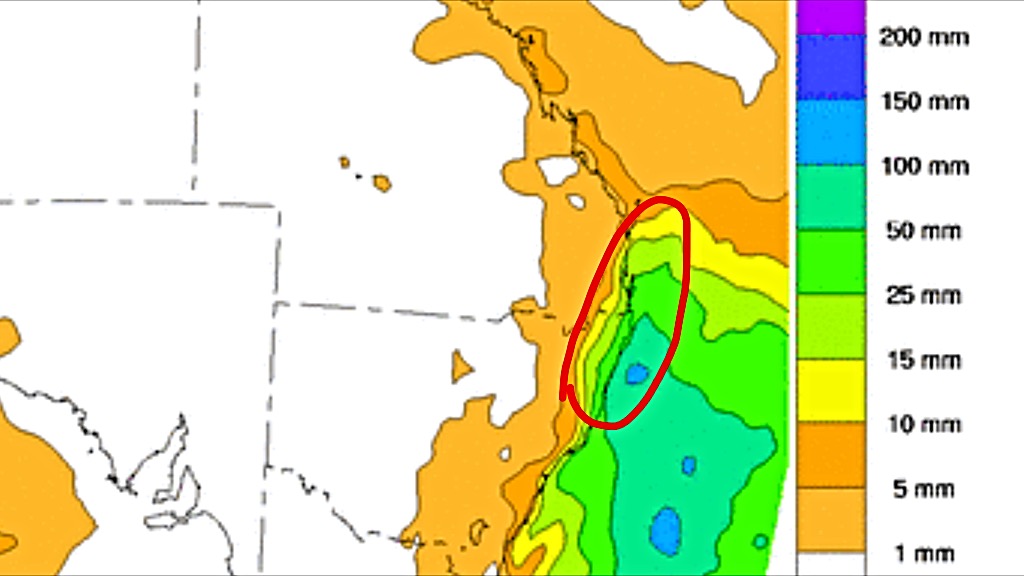 12 May

A wet Mothers Day on the cards for SEQLD & NENSW

[wp_ad_camp_2]

If you're considering an outdoor event for this Mothers Day on Sunday in South East QLD and North East NSW you may want to reconsider…Above image via BOM.

An upper level trough with cold air aloft will move across Northern NSW and Southern QLD during the weekend increasing instability levels. A deepening onshore flow is forecast to develop across both regions on Saturday before a surface trough and possible surface low develop along the South East QLD and North East NSW coasts over night Saturday and during Sunday.

Showers are expected to develop along the coast South from Fraser Island on Saturday with increasing showers, light rain areas and possible isolated inland storms on Saturday afternoon and evening. This rainfall activity is more likely to occur across the Darling Downs and Granite Belt and the South East Coast districts of QLD.

[wp_ad_camp_4]

Early Sunday morning the trough strengthens along the coast while producing continued scattered showers and light rain areas across far South East QLD with activity extending South into North East NSW. A small surface low may develop along the South East QLD / North East NSW coast and move South which would increase winds and rainfall with moderate falls possible from about Brisbane south to Port Macquarie.

Rainfall totals for Saturday and Sunday are 10 – 25mm in SEQLD, increasing to 25 – 50mm for NENSW with generally lighter falls up to 10mm inland.

A more widespread significant rainfall event is forecast across QLD and NSW towards the end of next week. Once data becomes more confident we will release our forecasts.