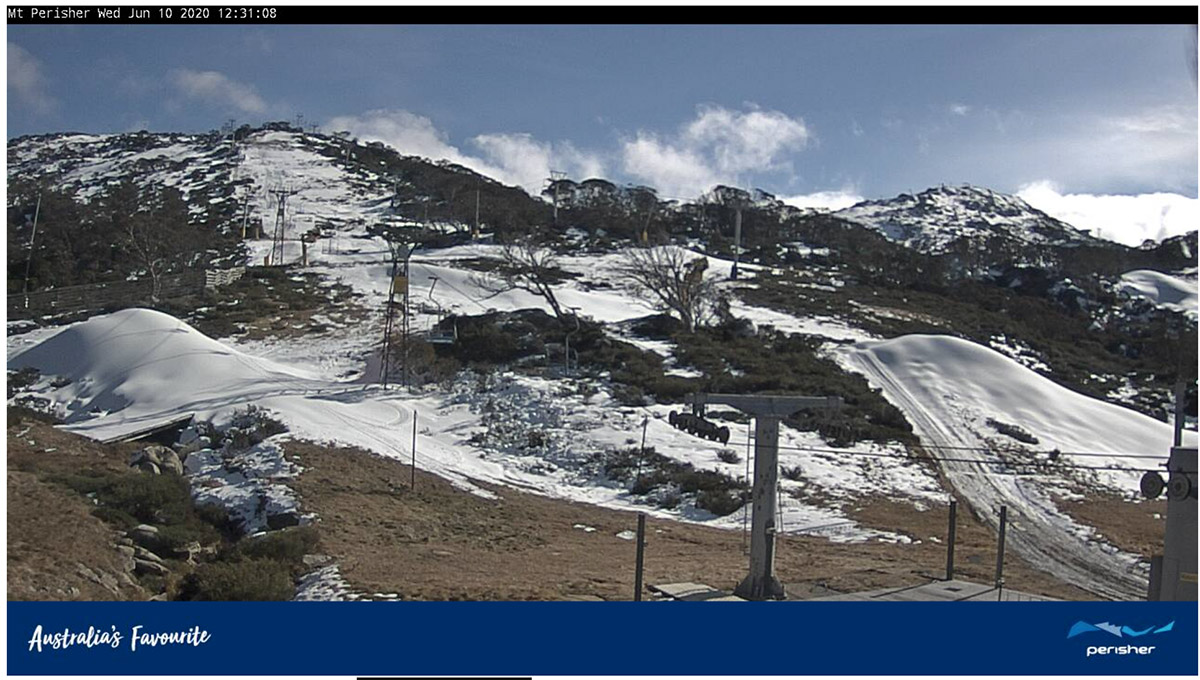 10 Jun

Where is the snow?
[wp_ad_camp_3]
Issued 10th June 2020. Despite an encouraging storm system delivering half a meter of snow in early May there is very little natural snow left on the ground across the Australian Alps ATM. Above image via Perisher web cam. Maximum temperatures through May and June have remained well into positive values averaging around 9C. This has caused any snow that has fallen so far to melt away quickly. This time last year a Winter storm produced over 70cms which really kick started the 2019 season. Below image showing 2019 V 2020 snow depths.
June is likely to remain almost snowless across the Alps due to a strong positive value SAM (Southern Annular Mode). SAM values and forecasts indicate the latitudes of low pressure systems from Antarctica and the South Pole. In a positive phase SAM, polar air masses stay well South of Australia while high pressure systems dominate the country. Forecasts for SAM only extend 15 days ahead though trends can be determined up to 30 days ahead. For the next 2 weeks models suggest SAM will stay positive meaning polar lows are less likely to reach Australia. Beyond that there is some hope at the very end of June where extended global models are forecasting a Winter storm across the Alps with up to 60cms on snow. Below image AAO / SAM forecast.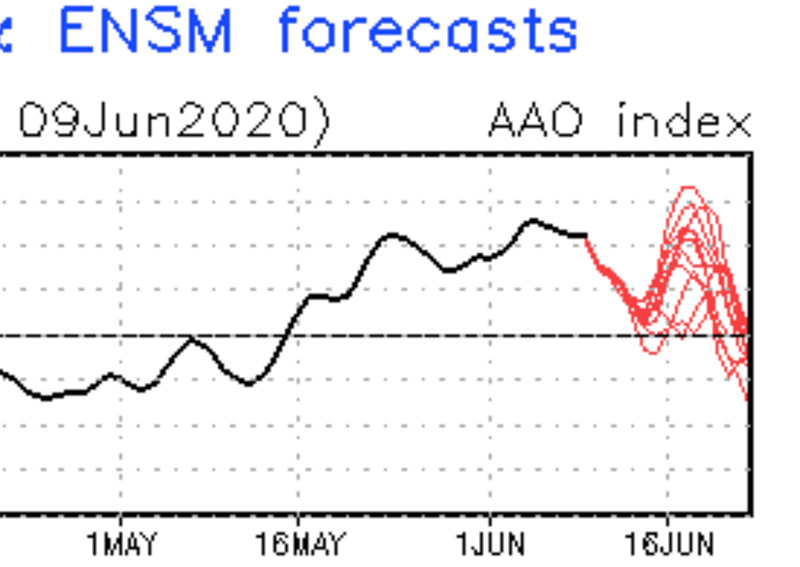 [wp_ad_camp_4]
It's not all doom and gloom, during the past week freezing minimum temperatures have allowed resorts to make plenty of artificial snow! There is also ample opportunity left during July and August for the current Winter weather patterns to change. Lets hope there are a few BIG snow dumps this year. The other good news it that reports are OPEN for visitors under special Cover-19 policies. Please visit each Alpine resorts booking page for details, do not just turn up without booking first. Below image: Snow machines in action at Mt Hotham.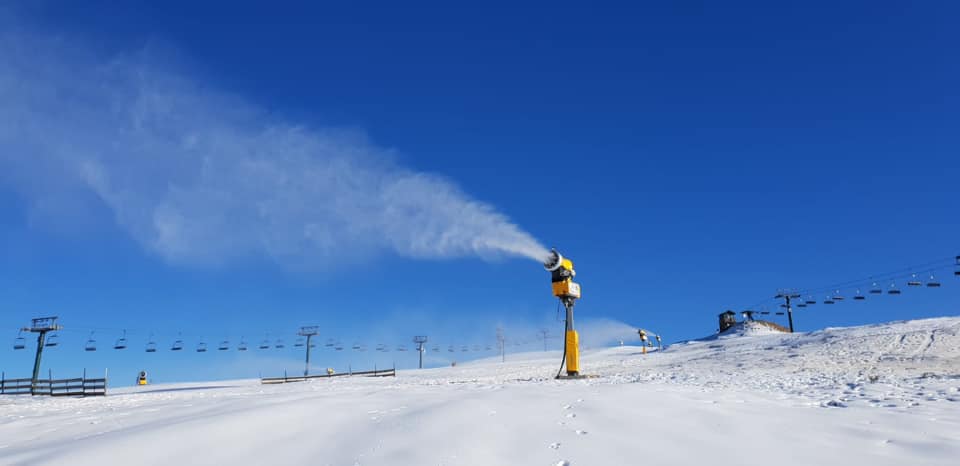 Higgins storm chasing provides independent snow forecasts and maps across Victoria, NSW, the ACT and Southern QLD. Check out our website by clicking here for more information!
[wp_ad_camp_4]