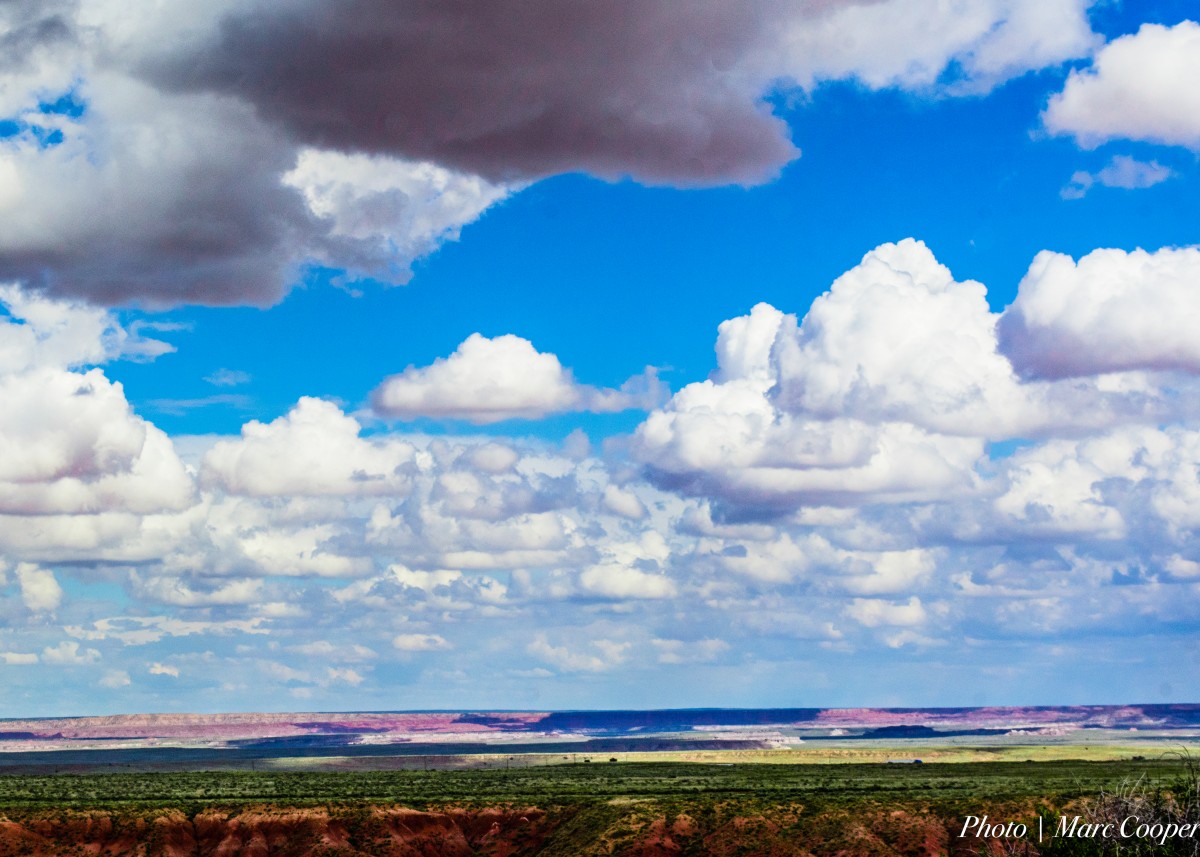 16 Oct

Cumulus Clouds
Cumulus clouds are some of the more common clouds that we witness across our skies. These clouds are your typical white, fluffy clouds that appear like cotton floating in the sky. The Latin word for these clouds "Cumulo" means heap or pile, and thats exactly what these clouds are… little piles floating. There is more to these clouds though than just white fluffiness.
Cumulus clouds typically sit at around 6,000-8,000ft in the atmosphere which is considered "low" by cloud standards. Normally, low level clouds are your rain bearing clouds, but cumulus clouds are different as they produce very little to no precipitation or rainfall. While they 'normally' resemble fair weather conditions, they also hold the key to some of the best rainfall possible as they can be the precursor to thunderstorm development.
Cumulus clouds can be a storm chaser's best friend. Whenever storm chasers go out for the day chasing, its always a fantastic sign to see what is called "cu fields", and this refers to cumulus (cu) clouds spread across the sky. This is fantastic because these clouds are influenced by instability, moisture and temperature. Seeing fields of cumulus clouds means the area is showing great instability and convection leading to a high potential for thunderstorms… as the temperature and humidity increase throughout the day, these clouds grow with height and once they break through the capping inversion through either the low or mid levels of the atmosphere, they become thunderheads and then thunderstorms (cumulonimbus clouds) where they have the ability to produce intense rainfall. 
Cumulus clouds also come in many subforms, those being cumulus humilis, cumulus mediocris, cumulus congestus and cumulus fractus. While these are all part of the cumulus family, they all have slightly different appearances. 
Cumulus Humilis: These are typically wider than they are tall and usually resemble more fair weather conditions rather than unsettled conditions 

Cumulus Mediocris: These are typically as wide as they are tall and are your more typical cumulus cloud

Cumulus Congestus: These clouds are taller than they are wide, looking similar to chimneys and are capable of producing showers

Cumulus fractus – These are the broken remnants of cumulus clouds, usually resembling the clouds dissipating.