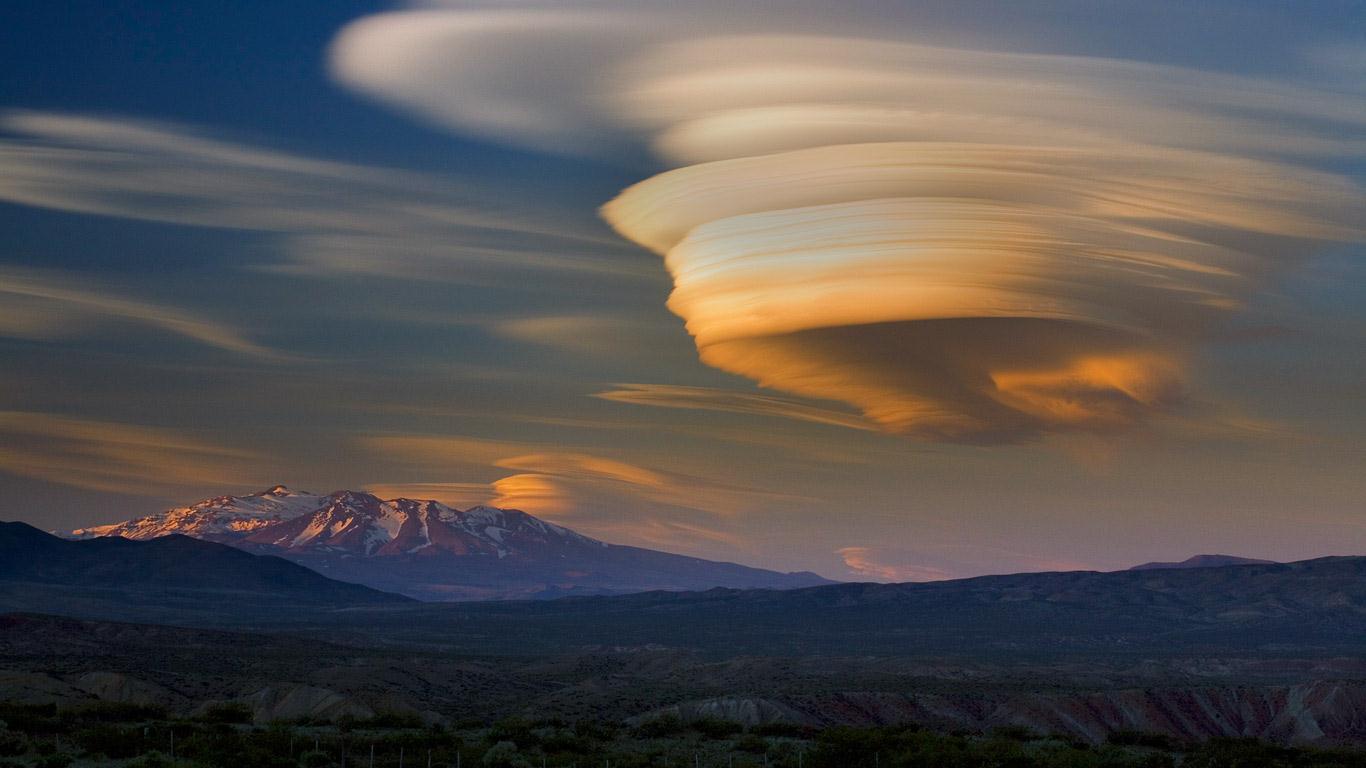 16 Oct

Lenticular Clouds
Lenticular clouds are arguably some of the most conspired against clouds on planet Earth, with conspiracy theories flocking to every post that they are featured in due to their unique shape. This cloud formation gets nicknamed 'UFO', 'Flying Saucer' and 'Spaceship' clouds for a distinct reason. 
Lenticular clouds typically sit between 6,500 and 16,500ft. These clouds are are formed as orographic waves (linked to orographic lifting) where the air is stable and the winds blow from a similar or same direction at many levels in the atmosphere. As the winds blow across mountainous or sometimes hilly terrain, the air then undulates in a downstream train of waves. If there is enough moisture present (which is where the orographic lifting process comes into play) then the unique cloud develops. These clouds, despite requiring orographic lifting to develop, they can travel up to 100km away from where they originated whilst maintaining their structure, shape and size. They are one of the most common explanations for UFO sightings across the entire glove.
In rare cases, multiple lenticular clouds can be seen next to each other and moving in unison. These appearances are something to behold as photos will never do the actual sight any justice. Its also quite common to see them around sunset which is a photographic goldmine, the sun can ignite the clouds into shades of yellow, orange, pink and red and the process of increased moisture around sunset can actually be part of the reason for their development. While they aren't overly common in Australia, they do occur on a regular enough basis that there are several sightings each year from different corners of the country. They are more common over areas like Japan, the Himalayas, New Zealand, mountainous parts of the United States and Canada as well as mountainous parts of Greater Europe.