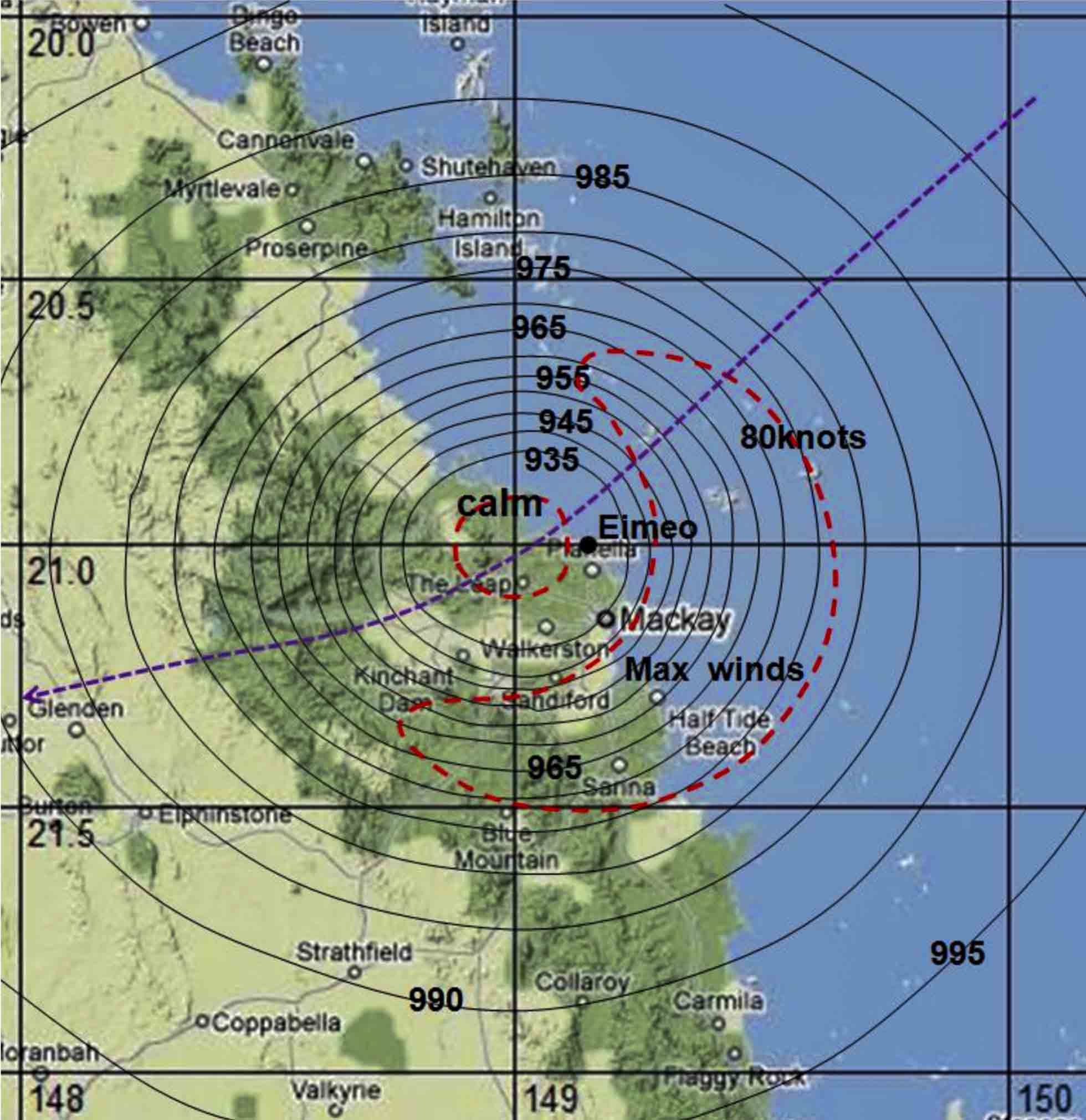 20 Jan

100 years on from the 'Mackay' Cyclone!
100 years ago today, on January 20th 1918, Mackay was directly hit by one of the worst Tropical Cyclones in not only Queensland, but Australian history. Heres a rundown of how the unnamed beast brought havoc to the Whitsundays! Above image was the eventual track over Mackay via Harden Up
In 1918, technology certainly wasn't as capable or high tech as it is today. The naming tradition of tropical systems in Australia was already in full swing, however with limited man power, there was only one man responsible at the Bureau of Meteorology. He happened to be away on holidays during this period and so the story is told about how one of the most famous Queensland cyclones went nameless!
Its believed the eye of the system crossed a few kilometres North of Mackay on the evening of Sunday, January 20th 1918. This unfortunately meant the city of Mackay was in the full impact zone where it was buffeted by very destructive Category 4 strength winds. The system is believed to have crossed the Coast at its peak strength, and was still intensifying upon landfall after steamrolling in from the North East, over Mackay and inland towards Emerald. 
While the winds themselves caused havoc, what this cyclone became famous for was the 3.6m tidal surge which came through Mackay like a tsunami. EVERY building in Mackay City was damaged and more than 1000 buildings were destroyed. This tidal surge also impacted lives, with at least 30 people being tragically killed – some bodies were found as far away as Rockhampton and Yeppoon after being caught in the historic flooding. The recently (at the time) constructed town hall was the only building people could seek refuge in following the disaster.
To add insult to injury, the system brought with in astronomical rainfall which STILL to this day is a record for Mackay. Mackay Post Office took all weather recordings at the time (temperature and rainfall). Mackay avoided the majority of rainfall over the 20th with only 12.2mm recorded to 9am 21/1/1918. In the 3 days after that, 1411.3mm was recorded. To this day, that 3 day total remains a record, the 627.4mm recorded in 24hrs remains an all-time record and almost double any other month. The 2161mm for January 1918 remains a record also. Pleystowe Sugar Mill recorded an event-record of 1499.7mm across the main 4 days, as well as 703.6mm in 1 day! 
The system then went on to produce widespread falls of 250-500mm across 2 days through the Central Highlands and the Northern Capricornia which resulted in record flooding across both regions including Rockhampton where along with record flooding at Rockhampton (604mm of rain in 4 days).
It was the cyclone without a name, but its forever a part of Queensland Weather history!