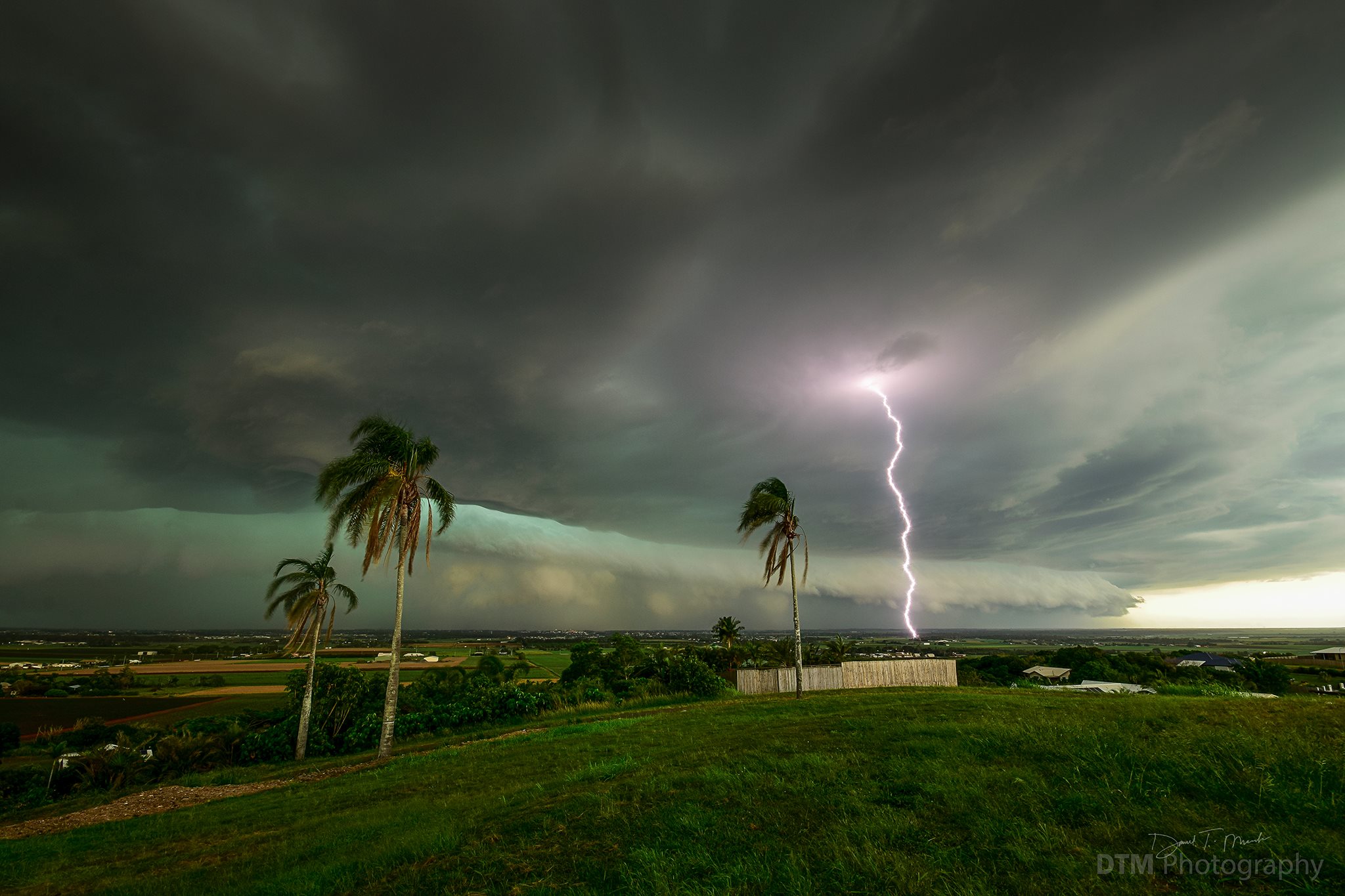 15 Oct

Severe Thunderstorm Criteria
The perception amongst most people, especially within Australia, is that the majority of severe weather is made up of thunderstorms. Thunderstorms are an active everlasting part of Australia's climate and are most active between the months of October and April which is officially the 'thunderstorm season'.
Thunderstorms in general are one thing, but severe thunderstorms are another as these are the kinds of cells that can lead to infrastructure damage, loss of power for potentially several days or weeks, loss of crops and farmland, damage to cars and transport services and most importantly… several people each year are hospitalised due to severe thunderstorm related injuries. 
So what's the difference between a Severe Thunderstorm and a regular Thunderstorm?


Officially the Bureau of Meteorology will issue a severe thunderstorm warning if a thunderstorm has reportedly produced, or is capable of producing according to radar one or more of the following:


• Large hail over 2cm in diameter
• Damaging wind gusts to more than 90km/h
• Heavy rainfall which may lead to flash flooding
There are ways we try to determine things through radar which may help determine whether or not a thunderstorm could be severe. Typically, when the radar is showing maximum rainfall potential (maroon / black on the Bureau of Meteorology radar and purple on the Weatherzone radar) this highly likely resembles hail and under many circumstances, large hail. Typically the atmosphere will have to be incredibly saturated for that colouring to be pure rainfall, and thats unlikely on most thunderstorm days. So the radar will show much stronger echoes as the hail is quite dense. Another method is through doppler imagery, this is where we can see the wind gusts within a thunderstorm. The doppler when it shows its darker shades of both colours (depending on what radar you use), this typically refers to very high wind gusts which may or are likely exceeding the 90km/h threshold. Rainfall is much trickier as it solely relies on the potential for flash flooding, you can have torrential rain but if it only lasts 3 minutes then the flash flooding potential is minimal. Different areas have different criteria when it comes to rainfall severity, for those across North-East NSW, South-East QLD and the Wide Bay its around 75mm/hr or the equivalent of that. In the tropics, the rainfall rate is around the 100mm/hr mark, while across Inland Australia / South-Western QLD its around 30mm/hr. 
Hail can be very easy to determine. The best way is via a ruler, simply lay the hailstone on the ruler and measure the widest part of the stone (even if its an oval shape). If it exceeds 2cm, then its considered large. Another way is through the use of coins or objects. Check the list below for a rough comparison. 
A thunderstorm can be labelled as 'Very Dangerous' once it becomes a Supercell or, as it states… a very dangerous general thunderstorm. The requirements for this threat / warning level are much higher and usually resemble one of the following:
• Very large to giant hailstones (typically over 4-5cm in diameter)

• Destructive wind gusts over 125km/h (or very destructive wind gusts of 165km/h)
• Torrential rainfall which will likely result in significant and life threatening flash flooding
• Tornadoes (unless a tornado is absolutely confirmed, this warning will automatically fall under the destructive wind criteria)
When are severe thunderstorm warnings not used, despite severe weather occurring?


There are also times during events such as East Coast Low's, Rain Events, Tropical Cyclones and vigorous Cold Fronts where thunderstorms may become present but a severe thunderstorm warning isnt "necessarily" required. It may seem ridiculous at face value, but severe weather warnings can cover severe thunderstorm warnings, especially for much more widespread events. Its not uncommon for cold fronts sweeping across Southern Australia to have a damaging wind warning tag on them, if any thunderstorms were to develop along this cold front they are unlikely to produce anything more than damaging winds anyway, so a new warning may not be required. Similarly to East Coast Low's, Tropical Cyclones and some Rain Events – they will likely have a severe weather warning blanketing a large area for heavy rain and damaging winds, if any thunderstorms were to develop they aren't expected to produce anything more than that. IF however, one was to produce something more – ie. destructive winds, large hail etc.. then an individual thunderstorm warning will be issued as it now exceeds the threat level of the severe weather warning.